Mind the stopgaps?
What can you expect from games that are dictated by scheduling?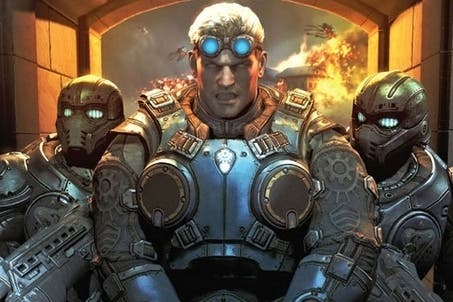 This isn't a sentence you expect to read all that often, but I was quietly excited to play Spider-Man: Edge of Time when it came out back in 2011. Spider-Man: Shattered Dimensions wasn't a classic by any means, but it had a pacy, light-hearted script, surprisingly elaborate set-pieces and four different versions of Spidey himself, some of which were actually pretty entertaining. Best of all, though, each level threaded the guest-villain boss battle right through the middle rather than tacking it on at the end, providing a decent approximation of what it would be like to play a Silver Age comic book. I wish other people would nick that. Spider-Man: Shattered Dimensions - much better than I expected it to be.
Spider-Man: Edge of Time - a bit disappointing, really. Actually, let's be honest, Edge of Time is rubbish. I didn't expect too much, but I had hoped for what's known in the biz as 'a similarly zippy romp', each level taking me somewhere new as I hopped between one incarnation of the web-slinger and the next. Instead, I got just two Spider-Men to choose from (neither of them were classics) and a campaign that seemed to be largely set in a single building. I couldn't even tell you whether there were boss fights strung through each level, because the whole thing, in my memory, plays out along one long, drab interior. Spider-Man: Let's Visit an Out-of-Town Commuter Motel might have been a more appropriate title. Oh, and it had Val Kilmer doing one of the voices.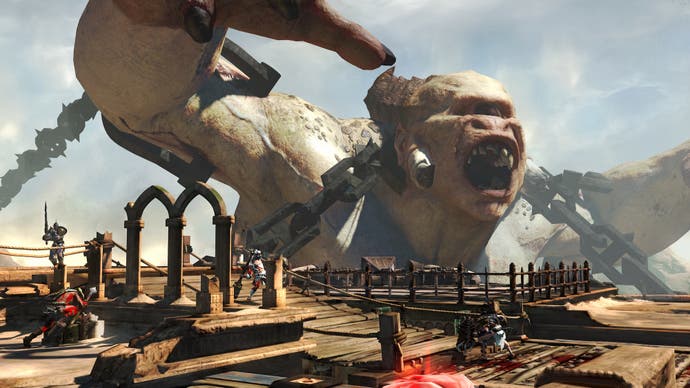 A few weeks later, I admitted to a friend that I was slightly let down by all this, and my friend quickly informed me that I was a massive idiot. Firstly, what was I really expecting from a licensed Spider-Man game as I creaked ever closer to the full, rich bloom of middle age? Secondly, what was I expecting from a licensed Spider-Man game that was such an obvious stopgap?
Stopgap games - it was probably the first time I properly thought about that phrase, but I've found myself turning back to it a lot since then. What's the deal with all these stopgaps we're seeing at the moment? Where are they coming from? What do they mean for players?
Today, at the tail end of a hardware generation, stopgap games appear to be everywhere. The accusation - that a game is a stopgap - is flung around on a weekly basis, and at various targets. God of War: Ascension and Gears of War: Judgment were both stopgaps, according to some, albeit rather lavish stopgaps. The first wave of BioShock Infinite DLC is a stopgap - stopgaps aren't just limited to boxed releases, right? Stopgaps aren't even limited to games, actually.
Think back to poor old Spider-Man. Someone recently explained to me - I have no idea whether this is actually true - that the reason the latest Spider-Man movie reboot felt a little phoned-in was because it too was a stopgap. The movie studio was forced to make a new film if it wanted to hold onto the rights. Ironically, this stopgap film was possibly the reason Edge of Time was a stopgap game - a B team effort while an A team worked on the open-world film tie-in. (Not that A-Team, mind.)
At their simplest, I guess stopgaps are anything that's been created to plug a hole in a schedule. I imagine that, when they exist, it's often because somebody, a year or two in the past, looked at a spreadsheet and realised that a year or two in the future there would be a period in which people might really be expecting a Spider-Man game, or a Gears of War game, or a God of War game, and that they had better make one, even though the circumstances didn't really lend themselves to it. Granted, all publishers ultimately see games as ways of plugging holes in schedules. In the case of a stopgap, though, the whole impetus is just felt a little more sharply.
There are probably hundreds of contributing factors. Take Spider-Man the film and its - alleged - contractual obligations. Take Spider-Man the game, and the notion that an A team at Beenox was working on another project that was going to be a little more ambitious, and that had to come out in sync with a movie.
Then there's the likes of Gears of War and God of War. These are two series which had recently brought their trilogies to nice, relatively tidy conclusions. The multi-game arc was done, but the consoles the games lived on had survived a bit longer, perhaps, than anyone expected. Not enough time to kick off a new arc - and besides, those new machines would need all the help they could get when they finally arrived - so what should everyone do instead? Players were out there in the real world, actively forgetting that Marcus Fenix and Kratos had ever existed!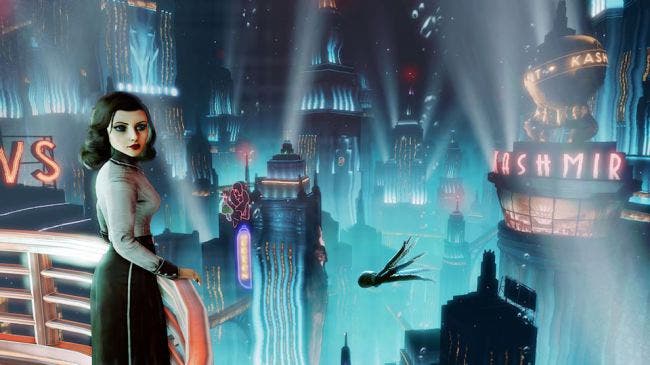 God of War got a prequel - with multiplayer, a now-classic stopgap manouevre. Gears of War got a weird sort of bookend narrative - the start of the story and an epilogue. It also got an emphasis on replayability to make up for the rather short campaign: a new star-rating system, procedural enemy spawns and selectable challenges that could render the whole thing trickier in interesting ways.
This is a weird thing about stopgaps. When they're terrible, they're terrible - and that's entirely predictable of course. But when you get a team like People Can Fly behind them - a team that seems to thrive on the pressure and rigours of an unusual brief - you can end up with something like Judgment: a side-on glance at the existing series, where the balance has been shifted in potentially interesting ways and where the restrictions that are presumably brought on by a limited development schedule become springboards for a new way of doing things. Trilogy Gears games have hundreds of specific expectations laid on them. Judgment is a little flimsier and probably a little cheaper, but I'd argue it's also looser and feels more freewheeling and fun because of it.
We don't get treats like this very often, mind. For every Judgment, there's an Ascension, where the new parts don't quite fit, or an Edge of Time, where everyone involved in development just seems to have been feeling knackered, or a Clash in the Clouds, where everyone involved on the other side feels mildly ripped off. Stopgaps are fundamentally pretty cynical - exploiting fan loyalty and eroding the gloss of the existing series. They're a reminder that games are products. They're a reminder that games are SKUs.
And that's why stopgaps seem to be a largely corporate problem. You tend not to get them from indies, whether we're talking about games or movies, You tend not to get them from anyone who doesn't spend their days looking at a spreadsheet and hunting for gaps.
The whole publisher/indie divide is possibly rather overstated, of course, and there are plenty of brilliant indies who have realised that if they're a little cannier on the business side they'll live longer and make more of the games they want to make. But they aren't making stopgaps - yet. They aren't making games that tacked on multiplayer or speaking roles for Val Kilmer. Top Secret aside, who wants that?