Microsoft's free-to-play mobile racer Forza Street now available on iOS and Android
And there are rewards for early adopters.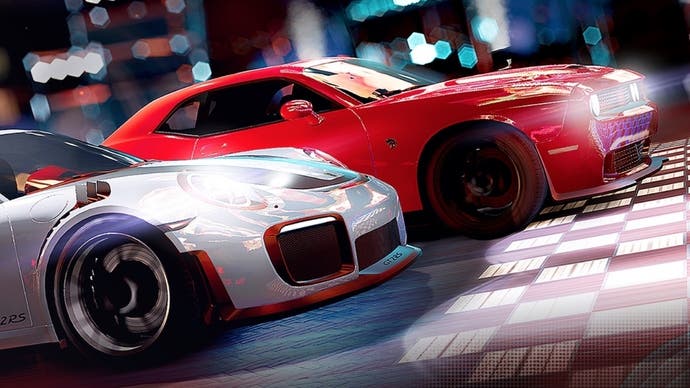 Forza Street, Microsoft's free-to-play mobile racer, is out now on iOS and Android devices.
Originally released on PC last April, Forza Street is designed as a quick-fire, super-accessible spin on Turn 10 Studios' celebrated series, offering "under-a-minute" street races that see players competing to unlock new cars and upgrade parts.
Microsoft calls Forza Street an "evolving experience", which sounds like a fancy way of saying 'live service game', and there's promise of "interesting characters, mystery, and intrigue, explored through a narrative driven campaign".
There are also weekly Spotlight Events, limited time Themed Events, and Rivals Events, the latter featuring asynchronous leaderboard challenges. Additionally, those getting particularly invested in the experience can carry their progress and Achievements between Android, iOS, and Windows 10 using an Xbox Live account. Oh, and there are microtransactions too.
If the game itself isn't enough of a lure, Microsoft is also tempting mobile users into Forza Street by giving anyone that plays between now and 5th June a "rare" 2017 Ford GT (in-game, of course), plus credits and gold to spend on unlocking new cars.
Galaxy users can also get a custom 2015 Ford Mustang GT, while Galaxy S20 owners get a custom Chevrolet Corvette Z06, plus in-game credits and gold.