Microsoft will close out June without a big Xbox 20/20 moment
Series S reveal currently set for August.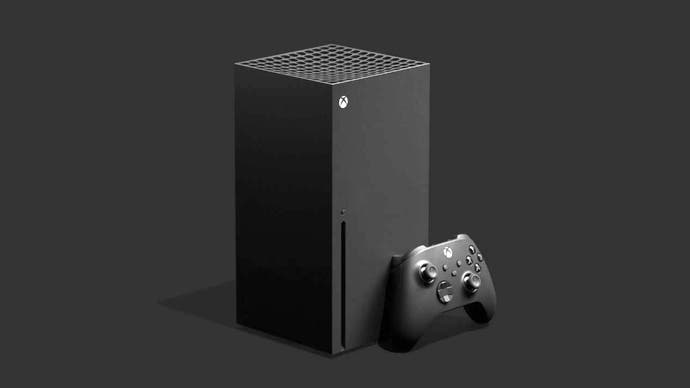 In early May, Microsoft laid out its plans for Xbox 20/20, a series of "monthly moments" to reveal details of its next-gen consoles, services and games. May's 20/20 moment was the episode of Inside Xbox which focused on third-party games. July, meanwhile, was pegged as when we'll see next-gen games from Microsoft's own studios.
May's event had its critics - with Microsoft admitting it had "set some wrong expectations". But what about June? A day away from the end of the month and with no further mention of Xbox 20/20, it should perhaps come as no surprise to hear Microsoft does not have a big reveal still tucked up its sleeve for tomorrow.
All Microsoft said publicly on its Xbox 20/20 plans for this month was a vague comment from Xbox marketing exec Aaron Greenberg that the "June news will be done differently than [an] Inside Xbox show".
Microsoft has spent June recapping Xbox Series X details in a series of Xbox Wire blogs. The content has largely been about features we knew about already, such as game optimisation on Xbox Series X, Smart Delivery, and... a round-up of everything else announced so far. The month's biggest Microsoft "moment" was, arguably, the surprise it was killing streaming service Mixer to work with Facebook Gaming instead. It's fair to say that was not Microsoft's intended next-gen marketing beat.
So what happened here?
Eurogamer understands June was, months ago, when Microsoft had planned to reveal its second next-gen console: the lower-powered Xbox Series S, codenamed Lockhart. Microsoft is still to officially acknowledge this console exists, although public evidence of it is now getting increasingly difficult for the company to ignore.
The original plan was to showcase the Xbox Series S as part of Xbox's big E3 2020 show, so the proposition of a cheaper next-gen option could be explained properly, sat alongside the graphical powerhouse provided by the beefier Series X, both playing the same next-gen games.
But when E3 was cancelled and remote working hindered progress on various internal game projects, it became clear Microsoft could no longer show both its boxes and next-gen games all at the same time. It had to rethink the timeline for all these plans, and instead opted to spread its reveals over a longer timescale - something the company publicly branded Xbox 20/20.
Earlier in the month, Venturebeat's Jeff Grubb reported Microsoft was now saving a big June announcement for August (which is when Eurogamer also understands Xbox Series S will finally be revealed). This prompted a carefully-worded response from Greenberg stating the company had "not pushed anything back", and that its next big digital show was still July.
The argument here seems to be whether Series S was still a June announcement for Microsoft after Xbox 20/20 was detailed. The lack of any other big reveal would appear to suggest so, though I've heard from others in Microsoft who say not - that June was always supposed to be a quieter month for announcements, and the idea of a "moment" for June was always a little out of step with reality. I also understand Microsoft's June plans were made quieter still as the company shuffled its cards yet again to accommodate the real-world events dominating headlines.
Of course, Microsoft cannot control global events and can adapt its marketing schedule however it pleases. But the lack of any update this month on its June Xbox 20/20 "moment" has left a hole in its regular-sounding announcement schedule - and one it has not publicly addressed. Microsoft declined to comment further when contacted by Eurogamer.
After a lacklustre May and largely non-existent June, all eyes are on Microsoft's July Xbox 20/20 show to finally deliver - and August, for the reveal of that second box.