Microsoft was Fable dev Lionhead's "saviour"
Plus, why Peter Molyneux is "gold dust".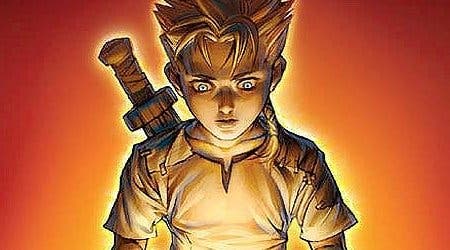 Fable developer Lionhead was "on its knees" before Microsoft swooped in and bought the UK developer, a former member of staff has said.
James Duncan, who worked on Fable 2 and Fable 3 before quitting the British developer to start up his own studio, told Eurogamer Microsoft probably saved Lionhead from closure.
Lionhead, which began life in early 1997 after Peter Molyneux left EA-owned Bullfrog, created Black & White, Fable, Black & White 2 and The Movies before Microsoft acquired it on 6th April 2006.
Duncan joined Lionhead that year as an artist and helped make Fable 2 and Fable 3. He left in March 2010, a few months before Fable 3 launched, to start RedBreast Studios and set to work on an unnamed iOS space combat and trading game.
"Literally the day I started Microsoft said we're buying you," he told Eurogamer. "It was a big time, a lot of upheaval in the company. When you're bought by Microsoft it's quite a big deal. Lionhead was on its knees. They desperately needed help, let's put it that way. So really, when Microsoft came along it was jubilation. A lot of people were taking sighs of relief that Microsoft had come in as the saviour.
"It was a time of upheaval where you got Microsoft taking over and wanting to push things in a certain direction and concentrate on some things whereas other things weren't being concentrated on at the time. It was an interesting time to come on and work on a big game."
Ahead of the acquisition Lionhead had long been rumoured to be seeking a buyer, with PC games Black & White 2 and The Movies thought to have underperformed.
In March 2006 the Guildford-based studio laid off 50 staff and scaled back its project portfolio to two titles. A console port of The Movies was supposedly canned after publisher Activision lost interest. EA didn't seem interested in a Black & White sequel, either.
"Things were difficult at the time, let's put it that way," Duncan added. "Certainly when Microsoft came in with the offer it was good for Lionhead because they needed maybe a stronger hand to come in and help them out at the time."
One thing that has remained constant throughout Lionhead's history is, of course, the enthusiasm of its founder, Peter Molyneux.
Gamers often criticise him for failing to deliver on his promises, but according to Duncan, who worked under Molyneux for just shy of half a decade, the Populous creator is "gold dust".
"The thing you can never take away from the guy is he is a fantastic speaker and a great motivator, somebody who can gee the troops up, come in with an idea or something and really sell that idea and project it outwardly to guys like you. That's an enormous advantage for any company. You need that. Companies live and die on advertising or just getting the presence out to other people so they know they exist. In that respect Peter Molyneux is absolutely grade A one solid gold.
"He's the sort of person you'd rather want than not. The industry needs people like that. It's great to have these kind of people because it just generates interest, and that's so important. You can have the best game in the world but if you don't have the promotion you're dead in the water. Equally, you can have the worst game in the world and have fantastic promotion and have a million seller.
"With Mr Molyneux, it's gold dust to have that kind of thing. It's sound-bite galore. He's absolutely fantastic for you. Anything the guy says, whether it's rubbish or not, you'll print it and in a way it's just generating further hits for Lionhead and for the game and just publicity. No publicity is bad publicity is how the saying goes, and it's true. He's an asset."