Microsoft warns of console bans after Gears of War: Judgment leaks a month before release
UPDATE: New multiplayer trailer released after unofficial footage posted online.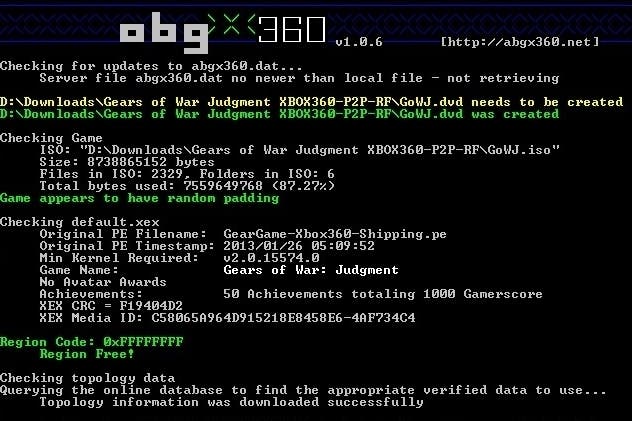 UPDATE: Microsoft has shown off a new Gears of War: Judgment multiplayer trailer just hours after a pirated version of the game began appearing on internet torrent sites.
Unofficial gameplay footage from the leaked version has already been spotted online.
ORIGINAL STORY: Microsoft has vowed "vigorous action" against those who illegally download Gears of War: Judgement, after a leaked version appeared online over a month before the game's 22nd March release date.
An apparently-complete copy of Gears of War: Judgment appeared on internet torrent sites overnight.
"We are aware of isolated cases in which Gears of War: Judgment content has been propped on the web and are working closely with our security teams and law enforcement to address the situation immediately," a Microsoft spokesperson told Eurogamer this morning.
"Consumers should be aware that piracy is illegal and we take vigorous action against illegal activity related to our products and services."
A similar situation occurred when Halo 4 leaked online before its release last year - although not as long before release as Gears of War: Judgment. Microsoft was left battling spoiler videos after the game appeared on a number of download sites.
Users with a pirated copy of Halo 4 who played online also faced the wrath of Microsoft's banhammer. Anyone found playing a leaked copy before release risked a lifetime console ban from Xbox Live.
Microsoft has promised the same treatment this time around.
"Playing pirated copies of games, such as Gears of War: Judgment, is a violation of the Xbox Live Terms of Use and will result in enforcement action, such as account and console bans."
An unfinished but playable version of Gears of War 3 was also leaked prior to release. The build appeared online more than two months before its September 2011 launch date and spoiled a number of campaign plot points.
Judgment is the first Gears game to be developed at Bulletstorm developer and Epic Games subsidiary People Can Fly. The original Gears team at Epic is now working on projects unknown.