Microsoft to open shop in London - report
Easy hours.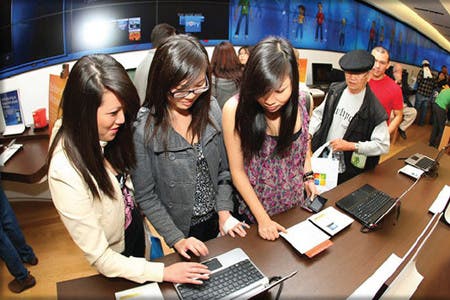 Microsoft will open a shop in London, according to a new report.
The retail store will launch in March 2013, The Verge claimed. This will happen after an online store is launched in the UK, due later this summer.
But where will it be? Apparently Microsoft is yet to work that out. I recommend Croydon's Whitgift Shopping Centre. It'll probably be in the West End somewhere, won't it?
Currently, Microsoft has 19 shops across the globe, with seven, including a New York store, due to open soon. Tech rival Apple has 33 in the UK alone. None are in Croydon.