Microsoft to launch $99 Xbox 360 subsidised by monthly subscription - report
Source claims MS wants to compete with Apple TV.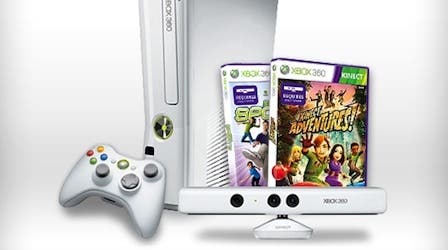 UPDATE: We've just heard back from Microsoft: "We haven't made any announcements and we don't comment on rumor or speculation."
ORIGINAL STORY: Microsoft is to launch an Xbox 360 and Kinect bundle priced at just $99, according to a report from The Verge.
However, that low price will be offset by a monthly subscription fee of $15 to run for two years, which will include Xbox Live Gold membership and "possibly some additional streaming content from cable providers or sports package providers".
That adds up to a total outlay of $459. The current Xbox 360 and Kinect bundle sells for around $299, while two years of Xbox Live Gold membership is around $120.
According to The Verge's inside source, any customers who want out of the deal ahead of time will have to pay a termination fee.
It's thought that Microsoft's thinking behind the offer is to better position its console as a competitor to Apple TV, Roku and PlayStation 3.
We've approached Microsoft for comment - look out for an update soon.