Microsoft to coach devs on how best to use Xbox One keyboard and mouse support
"We have to be very smart in how we do that."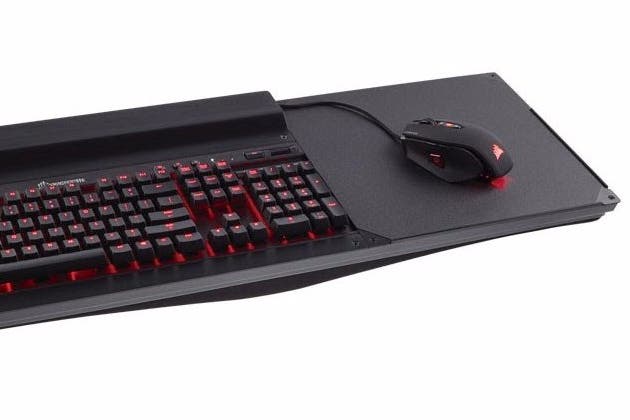 It sounds like keyboard and mouse support for Xbox One is coming out soon - and Microsoft will leave the decision on whether games support it up to developers.
However, Microsoft will "coach" developers on best practice, Xbox director Mike Ybarra said at PAX over the weekend (check out the answer in the video below).
Microsoft will ask developers to consider their multiplayer pools, bringing to mind the issue of fairness when it comes to those playing with a controller versus those playing with a keyboard and mouse.
"We have to be very smart in how we do that," Ybarra said. "We'll leave it a lot to the developer choice. A lot of people tweet me and say, 'You can't do this because of fairness,' and we understand that. We run two platforms: the Windows platform and the Xbox platform.
"When we bring keyboard and mouse, we'll coach developers to say, look, you've got to think about your multiplayer pools. If you have a competitive game, people probably are going to want the choice to say, I'll play with other keyboard and mouse people, I'll play with only controller people, or you know what, I'll play with any of those."
Microsoft already pits controller players versus keyboard and mouse players in Gears of War 4 via cross-platform play, but keyboard and mouse players are currently restricted to PC.
Gears of War developer The Coalition came up with a Ranked Crossplay toggle for Xbox One players, which means they have the choice of playing with or without Windows 10 players in core or competitive playlists.
Perhaps developers will come up with something similar, but focused on whether or not Xbox One players want to play with or against keyboard and mouse players, for when the support is added to the console.
They'll have to think fast, as it sounds like keyboard and mouse support is coming to Xbox One very soon.
"You'll see our first games supporting keyboard and mouse soon," Ybarra said. "I can't announce what that is, but soon. And then based on developer interest, they'll choose to do keyboard and mouse going forward, or not."