Microsoft teases Avatar Motocross Madness with new screens
New XBLA game to be announced at E3.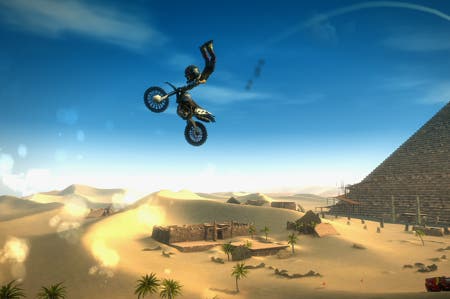 Microsoft has teased the recently unearthed Avatar Motocross Madness with the release of two new screenshots.
Posting the screenshots, Microsoft Studios' XBLA website PlayXBLA said the name of the game was a secret to be revealed during its press conference at E3 next week. But the name of the image files - AMX_Mystery_1 and AMX_Mystery_2 - give the game away somewhat.
Avatar Motocross Madness is an avatar-friendly Xbox 360 update of the original, published by Microsoft on PC back in 1998. It was followed by a sequel in 2000. The developer responsible, Rainbow Studios, was purchased by THQ in 2001 and went on to work on the MX vs ATV racing series before being closed down late last year.