Microsoft Points to remain the standard on Xbox 360
But you can use regular currency or points on Windows 8 machines.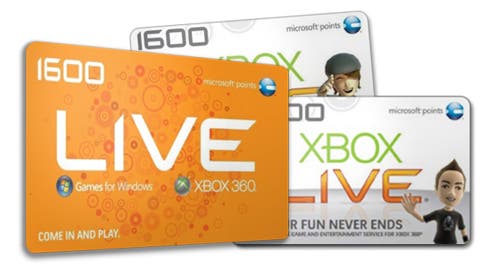 Earlier this week we heard murmurs that Microsoft would be phasing out their confusing Points currency on the Xbox 360 with the advent of Windows 8, when in actuality it's only making things more confusing by splitting the payment structures between Windows 8 machines and the Xbox 360.
As it turns out, Microsoft Points are only being phased out on Windows 8 machines. "Microsoft Points continue to be the currency for purchasing content for the Xbox 360 console," a Microsoft spokesperson told The Verge.
So if customers wish to purchase Xbox Video or Xbox Music content with local currency, they'll have to do so on a Windows 8 machine, rather than the Xbox 360 dashboard.
That being said, "current Xbox Live customers may also make a purchase using points" on a Windows 8 machine if they'd like, a spokesperson confirmed, so at least your backlog of MS Points will be valid there.