Microsoft patents Xbox controller that can read your hand pressure
And work out who you are, offer personalised content.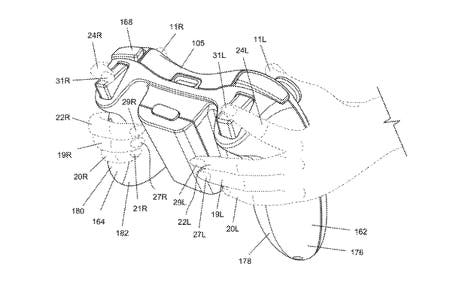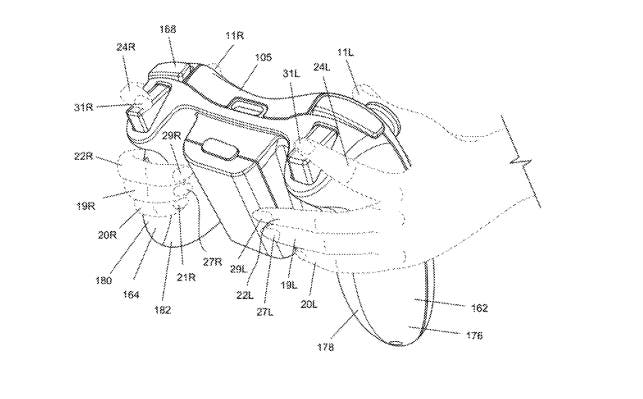 Microsoft has patented an Xbox controller that can identify who's holding it based on hand pressure.
The patent, spotted by Engadget, reveals technology that lets a standard Xbox controller "reliably determine the identity of the user holding the device" through the use of pressure sensors.
Here's the official description: "A hand-held device having a body with a pressure-sensitive exterior surface. At least a portion of the pressure-sensitive exterior surface is designed to be grasped by a user's hand. The pressure-sensitive surface contains a plurality of pressure sensors operative to provide an output signal proportional to a pressure applied by the user's hands to the exterior surface of the hand-held device at the area the pressure sensor is located. The device also includes a memory for storing the output signals provided by the plurality of pressure sensors and a processor for comparing the output signals provided by the plurality of pressure sensors against stored pressure profile signatures for positively identifying the user."
The pressure profiles stored on the controller are associated with your "identifier", which could be a username, email address, password and gamertag. Microsoft's vision for the technology's practical use is to provide personalised content to a user after he or she is identified.
"Customizable features of the device may be associated with the user identifier," reads the patent filing. "In the instance whereby the device is a game controller, the user identifier may comprise a gamertag. The gamertag may be associated with customizable features of the gaming service such as the user's friends list, social groups, customized skins for the user interface, and the like.
"Upon logging into the gaming service with the user's gamertag, the technology provides these features customized by the user via a video screen (e.g., displays customized skin, displays user's friends list, etc.)."
Another use of the tech is to authenticate a player based on their pressure profile signature. "In the example whereby the user information is a username and a password, the user may be automatically logged into a gaming service, an email service, and the like simply by grasping the device."
The patent was filed on 27th March 2009, but was only just given the official stamp of approval by the United States Patent and Trademark Office. It remains to be seen whether the tech will manifest itself in a released product.