Microsoft introduces new modular Xbox Elite wireless controller
UPDATE: £130 in the UK.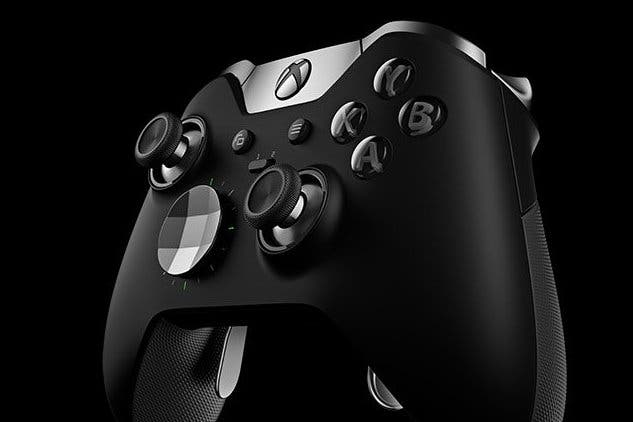 UPDATE 16/06/2015: UK shops have put the new Xbox Elite controller on sale and, as expected, it costs a pretty penny.
GAME is selling it for £129.99. ShopTo and GameStop had it down for under 50 quid for a time, but this appears to have been done in error, and those listings have since been removed. If you see it on sale anywhere else for a decent price, let us know in the comments and we'll update the article.
The controller costs $150 in North America, for reference. Tempted?
ORIGINAL STORY 15/06/2015: Microsoft has announced a new, high end controller for Xbox One and Windows 10 that introduces a modular approach to its existing pad.
The Xbox Elite Wireless Controller will let you swap out the analogue sticks, add paddles to the back as well as bringing an all-new, innovative d-pad. There are two paddles on the rear, and hair trigger locks for the existing triggers. Buttons and paddles can also be re-mapped, using a separate app which will be made available on Xbox One and PC, and trigger values can bet set as part of the pad's open-armed approach. It's a step beyond the recent, slightly modified controller that introduced a headphone jack - though it comes at a much steeper price. It'll set you back a whopping $149.99 when it launches in October, according to the listing on Xbox.com.
Here's a trailer giving an overview of what you can expect from a $150 controller.