Microsoft in shock Xbox Live Gold price hike U-turn
Plus, free-to-play games will be made free to play on Xbox.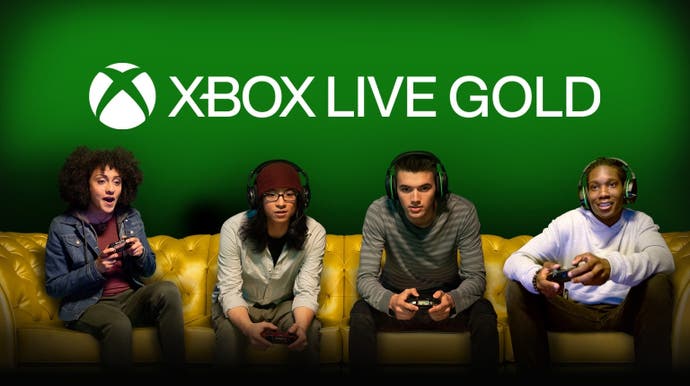 Microsoft has issued a shock U-turn on its Xbox Live Gold price hike following a backlash.
On Friday, 22nd January, Microsoft announced a significant price rise for Xbox Live Gold. One month would go up from £6.99 to £7.99, three months up from £17.99 to £21.99, and six months up from £29.99 to £42.99.
The announcement was heavily criticised, coming as it did amid a pandemic and a global financial crisis.
It was also seen as a bid to push users towards a subscription to the more expensive Xbox Game Pass Ultimate, which includes Xbox Live Gold.
The announcement was slammed as "the worst deal in gaming", and highlighted once again the fact that an Xbox Live Gold subscription is required to play free-to-play games on Xbox consoles. Using Fortnite as an example, Epic's battle royale behemoth is genuinely free-to-play on PlayStation consoles and Nintendo Switch, but, with the new price hike, six months of Fortnite on Xbox consoles would cost £42.99.
Amid the growing backlash online, Microsoft issued an update to its Xbox Live Gold pricing announcement, admitting "we messed up today and you were right to let us know".
"Connecting and playing with friends is a vital part of gaming and we failed to meet the expectations of players who count on it every day," Microsoft said.
"As a result, we have decided not to change Xbox Live Gold pricing."
Today was not great. We always try to do our best for you and today we missed the mark.

We hear you, and we're reversing our Xbox Live Gold pricing updates.

— Xbox (@Xbox) January 23, 2021
So, the existing pricing of Xbox Live Gold stays the same:
One month for £6.99.
Three months for £17.99.
Six months for £29.99.
12 months for £49.99 (at retail).
If you are an Xbox Live Gold member already, you stay at your current price for renewal. New and existing members can continue to enjoy Xbox Live Gold for the same prices they pay today. In the US, $9.99 for 1-month, $24.99 for 3-months, $39.99 for 6-months and $59.99 for retail 12-months.

Microsoft also said it would change its policy so you will no longer need an Xbox Live Gold membership to play free-to-play games on Xbox. This change will be made in the coming months, Microsoft said, and will mean 343's upcoming first-person shooter Halo Infinite multiplayer, which will offered as a free-to-play experience, will be genuinely free to play on Xbox.

"We're turning this moment into an opportunity to bring Xbox Live more in line with how we see the player at the center of their experience."

It's the most significant U-turn from Microsoft since its infamous decision to backtrack on its controversial Xbox One policies back in 2013. It's a decision that has been welcomed online, and is seen as a direct result of the vociferousness of the response.