Microsoft hints at a Killer Instinct revival
Suspiciously announces its own trademark renewal.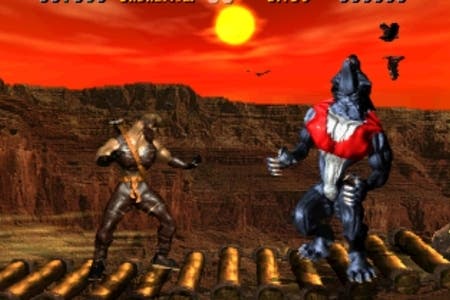 Microsoft has hinted that it may bring back the creature feature fighting game Killer Instinct as it's renewed the trademark from developer Rare, which the Redmond-based mega-corporation acquired in 2002.
This in and of itself doesn't mean anything as Microsoft would have to either renew the trademark or let it expire, but what's unusual is that Microsoft made a public announcement about this on PlayXBLA.
"With all due respect to our friends in the media who like to frequent trademark sites, we thought we'd break this one ourselves," said Microsoft.
"Our legal eagles have authorized us to say: 'We have either renewed or refiled a trademark application in various jurisdictions.'"
"That's it! Have a good Monday!"
It doesn't seem like the sort of thing Microsoft would announce unless there was news on its way to follow it up. We've contacted Microsoft about this and will update if we find out more.