Microsoft has quietly abandoned its Xbox 20/20 announcement branding
"It implied we would be releasing information in one way only."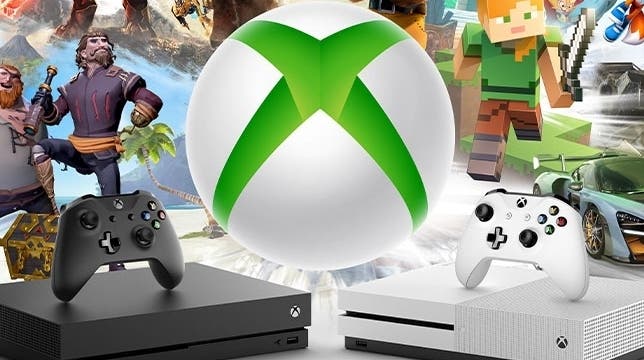 Microsoft has ditched its Xbox 20/20 branding announced back in May, after only using it once.
The term was coined as part of Microsoft's plan for a monthly Xbox Series X marketing "moment", which began in May with a third-party games showcase. But, after that, Xbox 20/20 was never used again.
In June, Eurogamer reported on how Microsoft would miss its "moment" for the month, though the company had originally planned to reveal the still-under-wraps Xbox Series S.
July brought Microsoft's first-party show, with the reveal of Halo Infinite gameplay and announcements of the next Forza, Fable, and Obsidian's Avowed - though again there was no mention of Xbox 20/20. August, Eurogamer understands, is when Xbox Series S will finally be shown, but don't expect it to be branded Xbox 20/20 either.
As spotted by ResetEra, Microsoft has now quietly updated its old May blog post which announced Xbox 20/20 to say the name would no longer be used.
Here's Microsoft's update in full:
"Xbox has a massive year ahead of us, as outlined below. After reassessing our programming for the rest of the year, we've decided to stop using the 'Xbox 20/20' phrasing as it implied that we would be releasing information in one way only, through a dedicated monthly show. We've got so much more to share with news about Xbox Series X, new games like Halo: Infinite, and cloud gaming via Xbox Game Pass. We're going to share that news in a variety of ways. It may sometimes be a dedicated show, YouTube videos, partnering with others, or sharing the latest via Xbox Wire. We want to stay flexible with how we connect with you."
It isn't surprising to see plans change in 2020, though it is a shame Microsoft could not stick to its planned monthly schedule and provide more regular updates. We're likely now just three months from the arrival of several next-generation consoles, and we're still waiting to hear exactly when any of them will launch and how much any of them will cost.