Microsoft gives you 67p for playing a new Xbox 360 game
For at least 10 hours.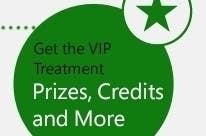 Microsoft's Xbox Live Rewards scheme has been relaunched with new ways to earn money back for use on Xbox 360 - including a reward for simply playing new games.
With the retirement of Microsoft Points, the company has introduced a new Rewards Credits currency. You'll earn 1000 Credits every time you play a new game for more than 10 hours - but it must be a disc-based release.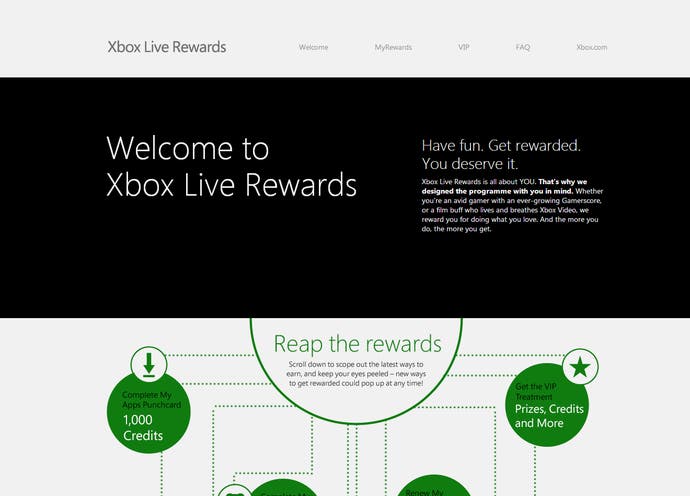 Xbox Live Arcade, Indie Games, even full-priced Games on Demand titles will not qualify. Also you must play it at least 10 hours in your first 30 days with the game.
5000 Rewards Credits are equal to £3.35, Microsoft says, so 1000 Credits equals 67p.
You can also get money back on purchases - with the amount earned dependent on your Gamerscore.
Those with 3000-9999G earn the title "Contender". This is the lowest reward tier where you get 50 Credits back on every £6.70 spent (previously the equivalent of 800 Microsoft Points). 50 Credits is worth about 3.3p.
Those with more than 75,000G ("Master") get 300 Credits back for every £6.70 spent - about 20p.
Rewards Credits are deposited into your Microsoft account on the 15th and 30th of each month, once you hit 5000 Credits. Or, you can now request an earlier desposit once you've earned at least 1000 Credits.
It might not seem like a huge amount (it's not), but the service offers a number of other ways to earn Credits, too - taking surveys, renewing your Xbox Live subscription, recommending friends. Put it all together and you could earn back a few quid.