Microsoft claims September US sales crown
NPD: Gears 3 beats Resistance 3, Deus Ex.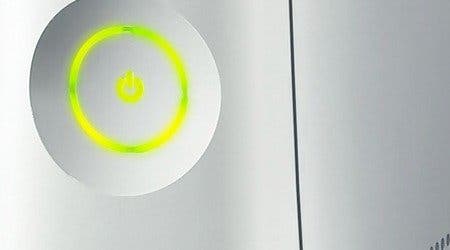 The Xbox 360 was the best-selling console in the USA during the month of September, so says Microsoft.
According to an MS announcement, the 360 moved 438,000 units last month, which constitutes a 42 per cent share of the "current generation" market.
It's apparently the seventh consecutive month that Microsoft's console has had more than 40 percent of the market share.
Sony hasn't announced precise PlayStation 3 figures, but communications director Patrick Seybold revealed that PS3 software saw 52 per cent growth for the month while hardware was up 20 per cent. A little bit of maths suggests a monthly total in the vicinity of 370,000 for its home console.
Nintendo, on the other hand, moved 260,000 3DS systems, up 10 per cent on August. It's now sold nearly 450,000 units since the widely publicised price drop on 12th August.
Zelda: Ocarina of Time has just become the first 3DS game to hit the 500k mark in the US.
Nintendo also sold 240,000 Wiis during the month and 145,000 DSes. The DS has now sold more than 50 million consoles in the US alone.
According to the latest set of NPD data, Madden NFL 12 was the best-selling game of the month in the US, followed by Gears of War 3, Dead Island, FIFA and NHL 12.
Here's the September software top 10 in full:
Madden NFL 12 (360, PS3, Wii, PS2, PSP) - Electronic Arts
Gears of War 3 (360) - Microsoft
Dead Island (360, PS3, PC) - Deep Silver
FIFA Soccer 12 (360, PS3, Wii, PS2, PSP, 3DS) - Electronic Arts
NHL 12 (360, PS3) - Electronic Arts
Deus Ex: Human Revolution (360, PS3, PC) - Square Enix Inc
Resistance 3 (PS3) - Sony (Corp)
Lego Star Wars III: The Clone Wars (Wii, NDS, 360, 3DS, PS3, PSP, PC) - LucasArts
Call of Duty: Black Ops (360, PS3, NDS, Wii, PC) - Activision Blizzard
Warhammer 40,000: Space Marine (360, PS3, PC) - THQ