Microsoft boss Steve Ballmer to retire
Will remain CEO until successor chosen.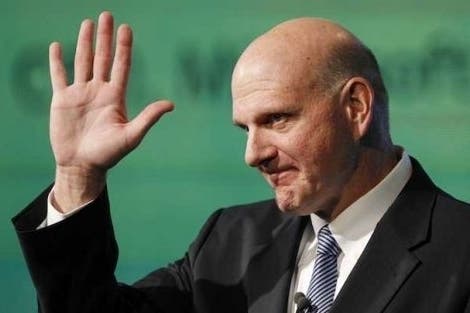 Microsoft leader Steve Ballmer is to step down as company's overall boss in the next 12 months.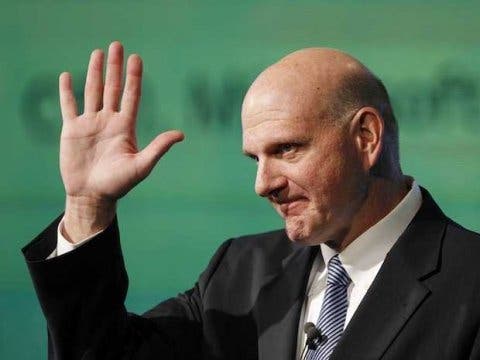 Ballmer will oversee the search for his replacement and will remain CEO until that choice is made, Microsoft has announced.
Microsoft shares surged eight per cent in pre-market trading in response to the news.
"There is never a perfect time for this type of transition, but now is the right time," Ballmer said, announcing his retirement in an email to staff. "We have embarked on a new strategy with a new organisation and we have an amazing Senior Leadership Team.
"My original thoughts on timing would have had my retirement happen in the middle of our company's transformation to a devices and services company. We need a CEO who will be here longer term for this new direction."
"There is never a perfect time for this type of transition, but now is the right time."

Steve Ballmer
Added Microsoft director John Thompson: "The board is committed to the effective transformation of Microsoft to a successful devices and services company. As this work continues, we are focused on selecting a new CEO to work with the company's senior leadership team to chart the company's course and execute on it in a highly competitive industry."
The 57-year old's departure marks the end of a 33-year tenure at the company. Ballmer was hired by previous Microsoft leader Bill Gates back in 1980 and quickly rose up the ranks.
Microsoft has had a difficult year - not least due to the storm of negative reaction to its next-gen console. The company has also suffered in its tablet division, where its highly-promoted range of Windows Surface devices have failed to make a dent in the iPad popularity. The reaction to Windows 8, launched last autumn, has also been mixed.
Xbox boss Don Mattrick also left the company earlier this year, to eventually be replaced by Windows chief Jule Larson-Green.
"Microsoft is an amazing place," Ballmer concluded. "I love this company. I love the way we helped invent and popularize computing and the PC. I love the bigness and boldness of our bets. I love our people and their talent and our willingness to accept and embrace their range of capabilities, including their quirks.
"This is an emotional and difficult thing for me to do. I take this step in the best interests of the company I love; it is the thing outside of my family and closest friends that matters to me most.
"Microsoft has all its best days ahead. Know you are part of the best team in the industry and have the right technology assets. We cannot and will not miss a beat in these transitions. I am focused and driving hard and know I can count on all of you to do the same. Let's do ourselves proud."