Metal Gear Solid: Snake Eater 3D release date
Circle Pad-enabled port Marching in.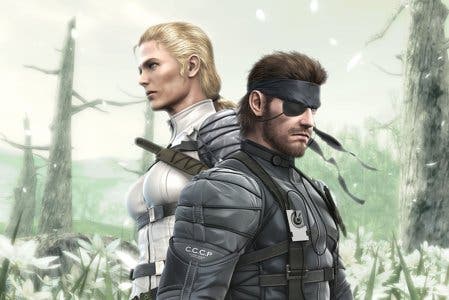 Metal Gear Solid: Snake Eater 3D will sneak onto 3DS on 8th March in Europe, Konami has announced.
Snake Eater 3D is an update of PS2 classic Metal Gear Solid 3: Snake Eater.
The game comes with refreshed visuals and will be the second 3DS game in Europe to support the Circle Pad Pro expansion, which adds an extra slider pad to the handheld. The peripheral launches first with Resident Evil: Revelations on 27th January.
Konami has also added a first-person mode and a new over the shoulder camera, both missing from the original, as well as gyroscopic controls for traversing rope bridges.
You can even take photos of your surroundings to customise Snake's in-game camouflage.
A demo version of the stealth shooter was one of the first games shown for the 3DS at its unveiling at E3 2010. A special snake skin-themed 3DS was teased by Metal Gear creator Hideo Kojima earlier this month.