Metal Gear Rising: Revengeance tutorial teaches us how to slice clothing off women
Metal Gear Rising: Revengeance tutorial teaches us how to slice clothing off women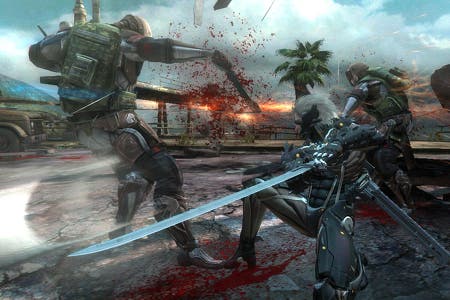 A new Metal Gear Rising: Revengeance trailer - shown below - demonstrates the core mechanics of Raiden's cyber ninja badassery.
This new walkthrough covers the first three minutes of the E3 demo for Platinum Games' upcoming slash-'em-up.
We already wrote about "blade mode" in our Revengeance hand-on preview, but all our wordsmithing isn't a proper substitute for seeing it in action.
Plus we didn't realise you could slice the uniforms off cardboard cutouts of women (at 1:43) because it's our natural inclination not to eviscerate hostages, but what do we know? Besides, it's a Kojima game (sort of, he produced it); we should have known better than to follow directions as his titles always have bizarre Easter eggs hidden at every turn.
Metal Gear Rising: Revengeance is slated for release in early 2013 on PS3 and Xbox 360.