Master modder builds a retro console which plays 18 classic formats
"Project Unity" took 3500 hours and £700 to build.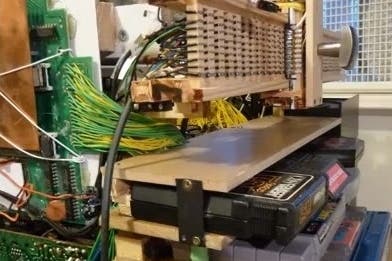 A talented British modder has revealed Project Unity, his home-crafted console that can play games for 18 classic formats.
Built using parts from 15 aging games sytems, the machine is the brainchild of creator John "Bacteria" Grayson.
In a YouTube video documenting his work, Bacteria said he had spent 3500 hours and around £700 to build the device.
It's not the sleekest console ever made - Bacteria himself admitted that the system looks a bit "boxy" as it had to fit the cabinet in his living room.
That said, we haven't heard of any other console that can play Atari 7800, Colecovision, Dreamcast, GameCube (with GBA Player), Amstrad GX4000, Intellivision, Mega Drive, Nintendo 64, NeoGeo, NES, PSone, PS2, Sega Master System, Saturn, Super Nintendo and Turbo Grafx games.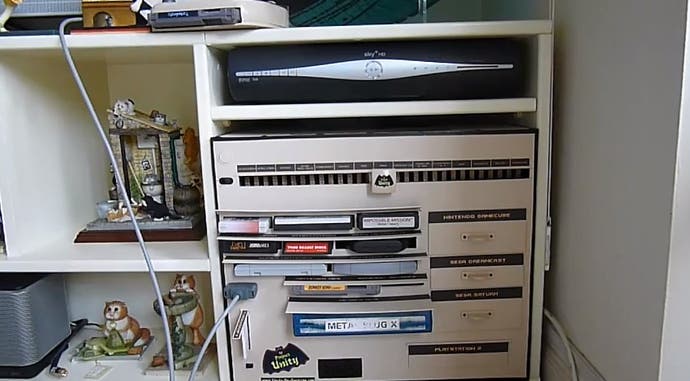 Bacteria spurned the choice of simple emulation. "They're not one-to-one copies of the original," he argued. "Playing it on the real hardware gives the nostalgia feeling you don't get from emulation. You don't just play a retro game, you experience it."
Project Unity merges console hardware from Nintendo, Sony, Sega, Atari and others. It's run on just one power supply, with step up/down converters built in and outputs via a SCART plug.
Bacteria has even designed his own controller to play with. The aptly named Master Controller is a device designed to work with every single system within the console cabinet's belly. Each system has its controller technology packed into a NES cartridge, which slides into the Master Controller's base.
On the unit itself, a player can select different consoles by sliding a home-made wooden switch mechanism, made of pinewood, superglue and elastic bands.
"I know it would have been easier to use an iC-Logic chip for this function, but I don't know enough about electronics to do this," he explained.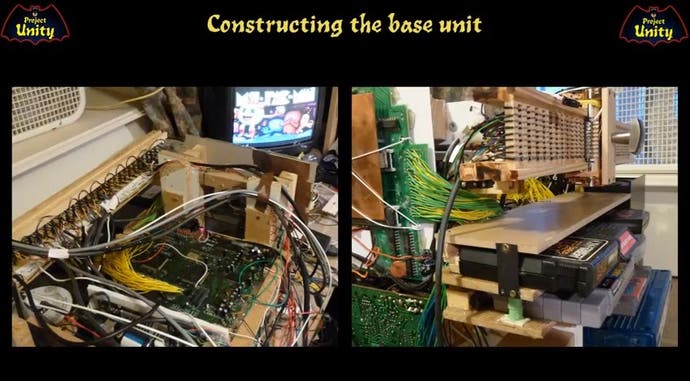 Bacteria has no plan to sell his new creation, three years in the making. "It is a one-off and will remain the only one made in the world," he told commenters on his YouTube video.
"The £700 is purely the cost I had in parts, consoles, controllers, wiring, solder, etc. If I were to sell it it would have to account for the 3500 hours it took to build it.
"In other words, offers in excess of £25k, which isn't going to happen, and not an issue as I built the system for my own enjoyment and achievement anyway."
Gaze upon the console in action below.