Mass Effect Legendary Edition's first mods let you adjust FOV, have ME1 gay romance
Calibrations complete.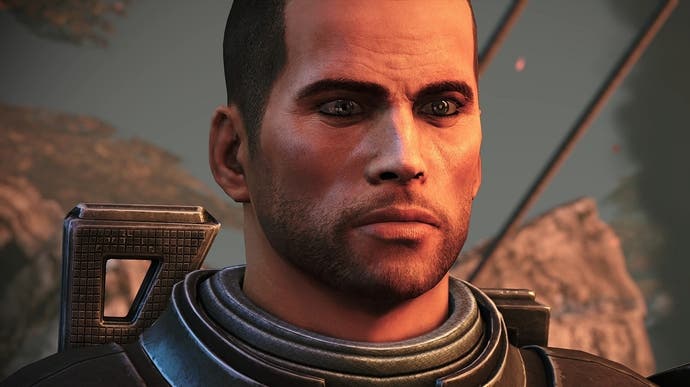 Mass Effect Legendary Edition has only been released a few days, but already there are dozens of mods to customise its experience.
Numerous options available via NexusMods tweak the trilogy's lighting, colour palette and field of view - such as the Better Camera (Higher FOV) mod by JadeBarker.
An early attempt at unlocking gay romance in Mass Effect 1 has also already appeared. Same Sex Mod for Default Shepard lets male Shepard romance Kaiden and female Shepard romance Ashley. But this will only work with the game's default Shepard models, and does not add any cut dialogue (Mass Effect did originally record voice lines for these romances, but did not implement them in the final game).
"I'm releasing this in the hopes that it will help others take it further possibly," mod creator Biganimefan2 wrote, "so feel free to use just give me a credit if you do."
Elsewhere, QOL Speed Bin Tweaks MELE1 from thelistenersufry provides a number of nice quality of life changes to Mass Effect 1, such as infinite sprinting and unlimited Mako boosting. Those uncharted worlds are big, and this should help!
It also moves the crouch button on a controller to the right stick instead of left, and adds FOV changing.
Another which caught my eye is LEME1 Autosave and QOL console hacks, which makes ME1 save more regularly. Too many times I've been sniped at the last second while doing something on an uncharted world, and realised I'd not saved since landing 20 minutes ago. Argh!
Finally, if you really want to mess around with your save file, Trilogy Save Editor by Karlitos will let you toggle various decisions and completed plot points from across the saga so you can craft a save to your will. (Killed a single colonist by accident at Zhu's Hope? Now you can fix that.)