Marvel's Agents of Shield spotted using Mass Effect 3 concept art
UPDATE: BioWare devs chuckle at ABC's slip-up.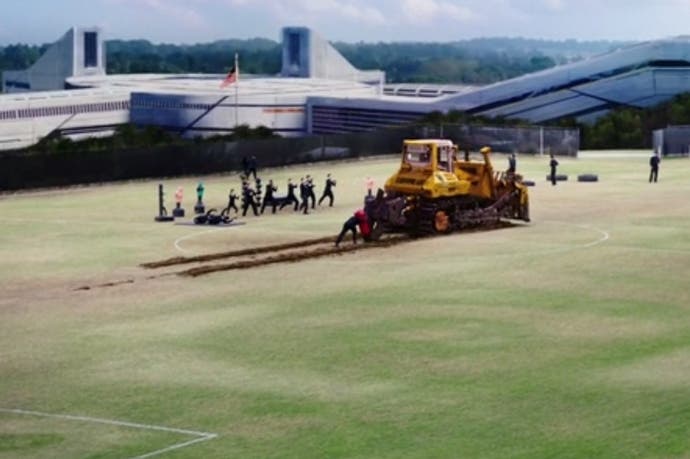 UPDATE: BioWare developers have responded in good humour to the news that a limited edition Mass Effect 3 print was used as an episode backdrop in Marvel TV series Agents of Shield.
"I eagerly await our honorary Agents of Shield badges," Aaryn Flynn, general manager for BioWare's Mass Effect and Dragon Age studios in Edmonton and Montreal, wrote on Twitter last night.
"Wait, you didn't get your helicarrier?" responded BioWare cinematic designer John Epler.
Mass Effect producer Michael Gamble noted that imagery from the print had already been appropriated, bizarrely, for the album artwork of "Futuristic Mob" by rap duo The Jacka and Double-00.
ABC and EA have remained silent on the matter.
ORIGINAL STORY: Eagle-eyed Mass Effect 3 fans have identified concept art from the sci-fi RPG series being used in a recent episode of ABC TV show Marvel's Agents of Shield.
Elements from a limited edition lithograph - sold via BioWare's official store and retailers such as Forbidden Planet - were spotted in the backdrop of the series' 10th December episode, The Bridge.
An early scene from the episode uses an exterior location enhanced with digital effects, and it is this green screen component which uses a modified section of BioWare's "Mass Effect 3: Earth Alliance" print.
BioWare originally sold 500 numbered copies of the artwork, although the image is also widely available online.
The discovery originates with BioWare forum member fhweufhewiu.
Eurogamer has watched the Shield episode in question and found the scene - it begins around the five minutes mark. Here's the original artwork and our screencap from the episode in question.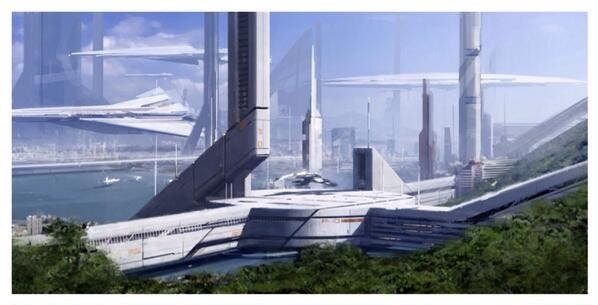 While adapted for use within the TV show, the artwork's origin is unmistakably BioWare's creation. Whether ABC asked EA or BioWare for permission to use the image is unknown.
BioWare itself was accused of copying images from the internet for use within Mass Effect 3. Artwork for the face of squad member Tali and for the game's final "Stargazer" epilogue were both found online by fans, but - unlike the Mass Effect artwork used by ABC - these were stock images.
Eurogamer has contacted both ABC and EA for comment.