Marvel at the first footage of Full Throttle Remastered
Smells like asphalt... and trouble.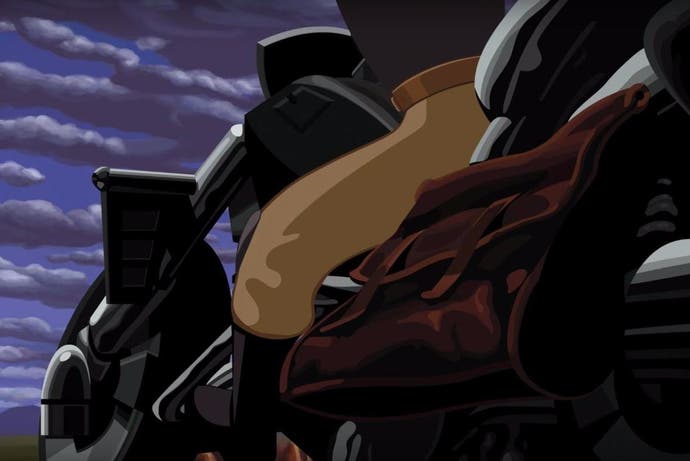 Full Throttle Remastered, the upcoming restoration of Tim Schafer's brilliant 1995 point-and-click adventure about a biker, has received its first gameplay footage.
Schafer and his team at Double Fine are heading up this remaster, just as the studio did with Schafer's other old LucasArts projects: Grim Fandango and Day of the Tentacle.
Full Throttle Remastered will contain new hand-drawn and high-res 3D artwork, along with remastered audio and music. You can see how it pays off in the trailer below:
To compare it to the original Full Throttle, here's a video of former Eurogamer deputy editor Ellie Gibson revisiting it with contributor Cara Ellison - both of whom make fine points about why Full Throttle is absolutely worth playing roughly 22 years on.
Watch on YouTube
Full Throttle Remastered will launch on PS4 in 2017.
When asked about the Mac and Vita versions, Double Fine tweeted "All the usual platforms we put these out on will most likely exist, just not for launch!"