Mario + Rabbids: Kingdom Battle is Switch's best-selling non-Nintendo game
Lapin it up.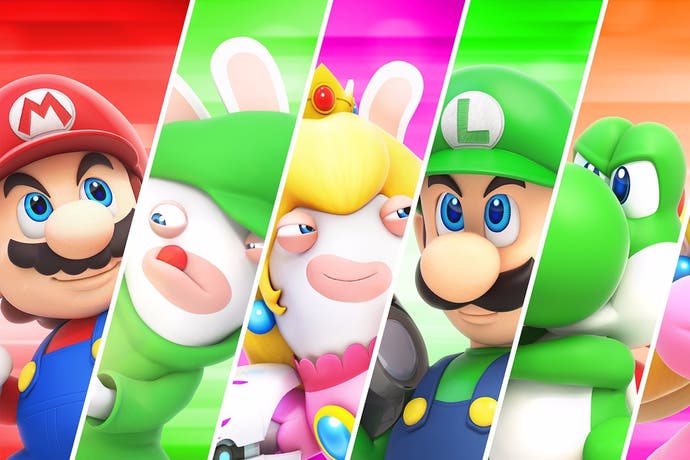 Mamma mia! Mario + Rabbids: Kingdom Battle is now the best-selling third-party game on Nintendo Switch.
That's according to physical sales tracked from North American and Australian numbers company NPD as well as UK company Chart-Track GFK.
It's not too surprising - there haven't been too many non-Nintendo physical releases which have stuck around in the chart, although Super Bomberman R, Puyo Puyo Tetris and Lego City Worlds have all made their mark.
And that's not to say Mario Rabbids hasn't outsold at least one of Nintendo's own games, which include 1-2 Switch and ARMS, as well as the console's biggest launches Zelda: Breath of the Wild and Splatoon 2.
In a sign of Nintendo's confidence in the game, the company has picked up the launch for publishing itself in Japan and South Korea.
We are, of course, big fans of the game. "This wonky crossover is the unlikely source of a superbly designed tactical combat challenge as well as a charmingly silly adventure," Oli wrote in Eurogamer's Mario Rabbids review.