Mario Kart 8 Deluxe adds Splatoon characters and Battle Mode courses
Launches April, priced £50.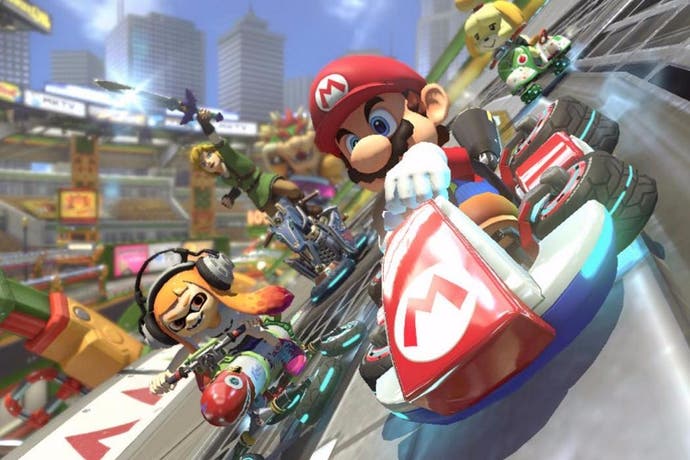 Nintendo has officially confirmed Mario Kart 8 Deluxe, which will launch on 28th April priced £49.99 in the UK.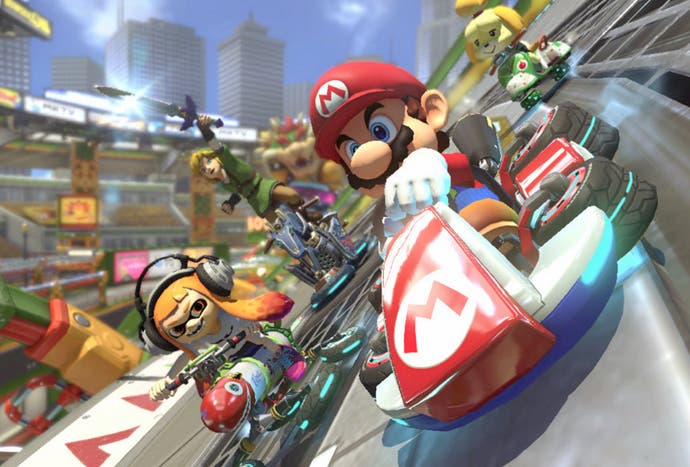 There's no word of an upgrade programme for fans who own the game already on Wii U.
This new Deluxe edition will include MK8's existing DLC plus a sprinkling of new courses and characters. The series' classic-style Battle Mode also returns, and eight-player wireless local play is now available.
New characters include: Inkling Boy and Inkling Girl from Splatoon, King Boo, Dry Bones, and Bowser Jr.
Sorry, Birdo fans.
Extra courses for Battle Mode include the Splatoon-themed Urchin Underpass and Battle Stadium, plus the GameCube's Luigi's Mansion track and Mario Kart SNES' Battle Course 1.
As evidenced in previous footage, players can now carry two items at a time. There's a couple of returning items - the item-stealing Boo, and the Feather to help you jump higher in Battle mode.
It'll run in "up to 1080p" on TV, which likely means lower resolution for multiplayer with more than two players, as was the case on Wii U.
Finally, there's a new Smart Steering feature for beginners to make driving easier. You can read more on the game - including the full track list and character roster - in our Mario Kart 8 Deluxe everything we know article.