Majora's Mask 3D North American Limited Edition includes Skull Kid figurine
Europeans get a pinbadge, steelcase and double-sided poster.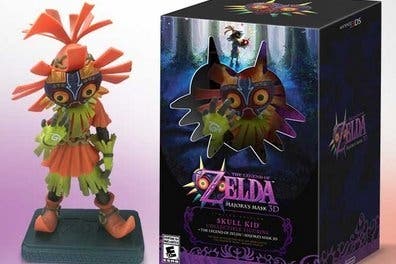 The North American Limited Edition of The Legend of Zelda: Majora's Mask 3D will include a figurine of the fan favourite villain the Skull Kid.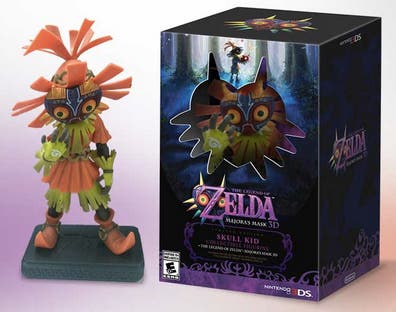 Announced by Nintendo today, this Limited Edition will retail for $49.99 and is slated for a spring release.
Comparatively, the European Special Edition of the game includes a pinbadge of the titular mask, a special steelcase, and a double-sided poster.
Or, you can pre-order the Standard Edition at Game and get a commemorative paperweight. Those papers aren't going to brace against a gust of wind themselves.