Madden NFL 25 the latest EA game to skip Wii U - what now for FIFA 14?
UPDATE: EA confirms no FIFA 14 for Wii U following "disappointing" FIFA 13 sales.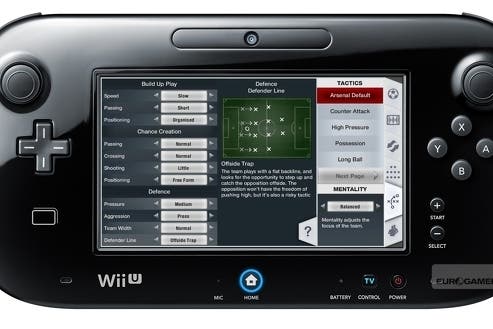 UPDATE: EA has confirmed to Eurogamer that FIFA 14 will not release on Wii U.
In a statement, EA Sports said it took the decision after poor sales of the Wii U version of FIFA 13.
"Six months ago FIFA 13 was a launch title on Wii U," an EA spokesperson told Eurogamer. "Although the game featured FIFA's award-winning HD gameplay and innovative new ways to play, the commercial results were disappointing. We have decided not to develop FIFA 14 on Wii U."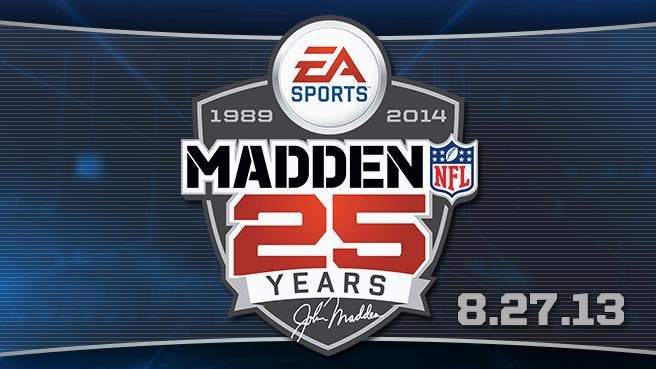 ORIGINAL STORY: This year's Madden NFL game will not release on the Nintendo Wii U, EA has confirmed. It is the first year since 1991 that a Madden game has failed to launch on a Nintendo console.
In a statement confirming the decision EA insisted it maintained a "strong partnership" with Nintendo despite the snub.
"We will not be releasing a Wii U version of Madden NFL in 2013," EA said. "However, we have a strong partnership with Nintendo and will continue to evaluate opportunities for delivering additional Madden NFL products for Nintendo fans in the future."
Madden is the latest EA-published multiplatform game not to release on Wii U. Earlier this year Crytek's Crysis 3 failed to come out on Nintendo's home console - despite the port being close to launch.
"We did have Crysis 3 running on the Wii U. We were very close to launching it," Crytek boss Cevat Yerli said. "But there was a lack of business support between Nintendo and EA on that.
"Since we as a company couldn't launch on the Wii U ourselves - we don't have a publishing license - Crysis 3 on Wii U had to die."
Earlier this year DICE told Eurogamer Battlefield 4, due out later this year, won't launch on the Wii U because its Frostbite game engine doesn't support the console.
"The reason for that is it takes development time," executive producer Patrick Bach explained. "What should we focus on to create the best possible Battlefield experience? We are now focused on PC and the current-gen platforms, and then there might be other platforms in the future that we can't talk about...
"We could potentially make a Battlefield port for the Vita. But what would that game be? Is it something we could scale down from what you saw in the gameplay video, or would it have to be a complete redesign of the whole game?
"It's about, where do you put your focus? And the Wii U is not a part of our focus right now."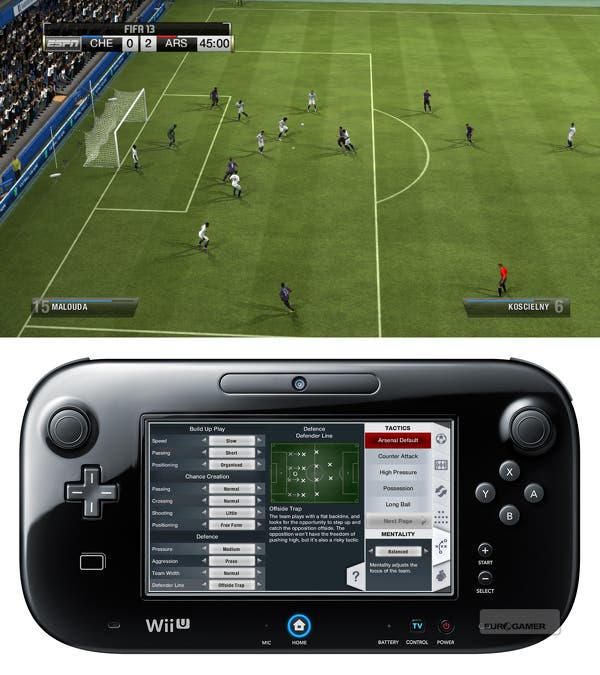 Now, there is concern that this year's FIFA game won't release on Wii U, either. FIFA 14 was announced for PC, PlayStation 3 and Xbox 360, with versions for the PlayStation 4 and next Xbox expected. EA Sports told Eurogamer: "We are only showcasing features for X360, PS3 and PC now. News about other platforms will be revealed in the months ahead."
When Nintendo announced the Wii U, EA, then run by John Riccitiello, pledged to support it with a raft of titles. But it has so-far only released three Wii U games: a disappointing, stripped-down port of FIFA 13, a port of Mass Effect 3 and the superb Need for Speed: Most Wanted U, created in-house by Criterion. It seems in recent months, EA's support has waned.
Some have speculated that EA is employing a wait-and-see approach to the Wii U in the hope the console's poor sales will pick up. But, given the low number of players of its Wii U games, it may have deemed such ports unlikely to turn a profit.
Of course, EA isn't the only publisher to snub the Wii U. Sega cancelled the Wii U version of Gearbox Software's controversial shooter Aliens: Colonial Marines after Randy Pitchford said it would be the best-looking version.
"We are constantly looking at all areas of our business and in this case have made the decision to not continue development of the Wii U version," a Sega spokesperson said. "Rest assured that we have some fantastic developments for Wii U in the pipeline which we will announce at a later date."
Nintendo declined to comment when contacted by Eurogamer for this story, but boss Satoru Iwata addressed the lack of third-party support for Wii U in a recent investor Q&A session that followed the news that the console had sold a disappointing 3.45 million units worldwide since it launched in November 2012.
"As you stated, it is a fact that some software development companies assume that Wii U is not powerful enough," he said. "On the contrary, some developers say in interviews that Wii U has a different architecture from other consoles and that, when utilized in the right way, it can perform well. At the moment, there is a great deal of contradictory information. Nintendo is required to make more efforts to dispel such a misconception.
"In fact, some software companies are actively supporting Wii U and others are not. It is important to have supportive companies enjoy successful sales of a game and feel that their decision to develop something for Wii U was correct. We understand that this cannot possibly be achieved overnight and it may sound unconvincing under the current slow sales of Wii U. We would like to work to revitalise the Wii U market and show you favourable results for third-party software from this summer."