Lovers in a Dangerous Spacetime sets a release date night
Co-op arcade affair coming to Xbox One and Steam in September.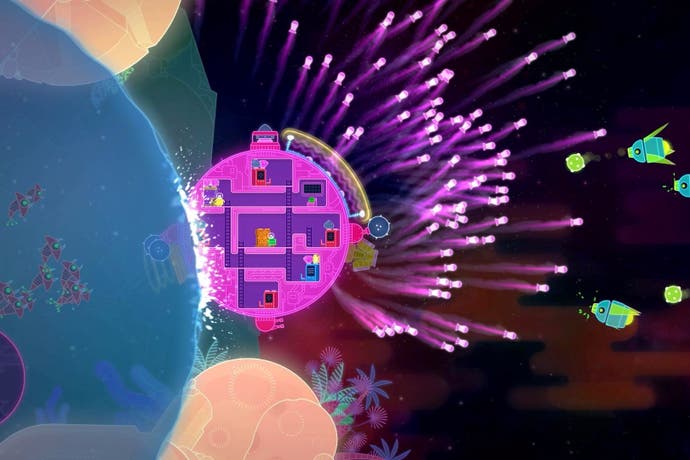 Co-op action game Lovers in a Dangerous Spacetime is set for a 9th September release on Xbox One and Steam (for PC and Mac).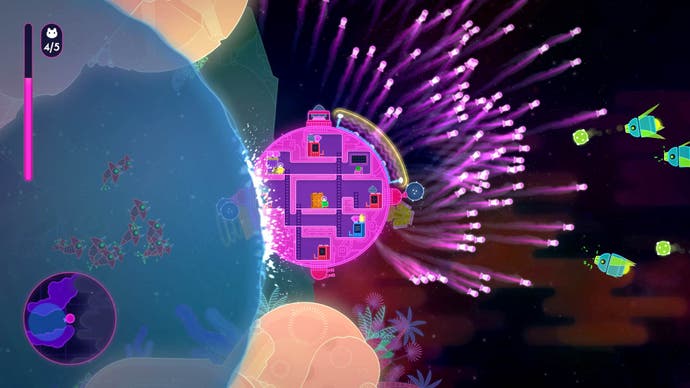 Priced at $14.99 (about £10), Lovers in a Dangerous Spacetime places two players in a spherical ship where they must scramble around to take control of its various engines, shields and weapons as they defend against hazardous terrain and hostile aliens. Along the way they'll seek out and rescue marooned space bunnies, as intergalactic lovers are wont to do.
"With Lovers in a Dangerous Spacetime we had a goal to give gamers a true co-op experience where each person would always be involved in the action," said developer Asteroid Base's co-founder Jamie Tucker. "We believe the game's fast-paced action and frenetic switching between the ship's various controls creates not only a frantically fun environment, but also ensures players never have to wait on their companion in order to stay busy. That said, players still to need to maintain healthy communication or risk the possibility of turning lovers into old flames."
Don't have anyone to play it with? That's okay, as Lovers in a Dangerous Spacetime features AI pet companions.
See this cosmic couple's out of this world outing in the latest trailer below: