Lords of the Fallen 2 out of limbo with a new developer at the helm
Harkyn hardly believe it.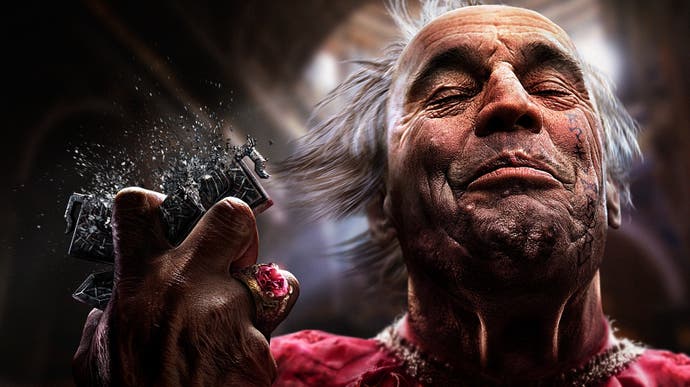 Polish company CI Games has found a new team to partner with on Lords of the Fallen 2, a sequel previously in limbo.
The partner is Defiant Studios, a relatively new and small studio in New York. It was founded in 2016 by some of the leaders and founders of Avalanche's New York office following the release of Just Cause 3. There's little information about Defiant Studios available but on LinkedIn the company is in the 11-50 employees bracket.
CI Games boss Marek Tymiński said: "We talked to a number of globally respected studios that had shown a strong interest in making the next LOTF, and received several solid pitches. We finally decided to move forward with Defiant because we were impressed with their game concept, production expertise, and the pedigree of their developers."
Defiant Studios boss David Grijns said: "Our team has been excited about the chance to make the next LOTF from the moment we started to work on our pitch for CI. We are particularly thrilled about the creative freedom that CI Games is willing to offer."
Their comments about Defiant pitching a concept, and being given creative freedom, suggest Lords of the Fallen 2 could be a markedly different game to the one Tomasz Gop imagined while leading the project a year or so ago. When Gop departed, he said Lords 2 had not left the concept/vision stage, owing to Sniper Ghost Warrior 3 sucking CI Games' full attention. Lords of the Fallen 2, remember, was once optimistically forecast for release in late 2017.
Defiant's Lords of the Fallen 2 has no release date. It's being developed for PC and consoles.
Lords of the Fallen was a handsome play at capturing a Dark Souls audience at the beginning of the PlayStation 4 and Xbox One era before From Software waded in with a game (Bloodborne) of its own. It was pretty good too, as Dan Whitehead wrote in our Lords of the Fallen review.
Like the sequel, Lords 1 was developed in partnership with an external studio - in Lords 1's case, German studio Deck 13, which went on to make The Surge. It's not clear whether Defiant will stick with a similar gameplay style for Lords of the Fallen 2 but I see no reason why not.