Looks like Outriders is coming to Xbox Game Pass
"Am I the anomaly in this situation?"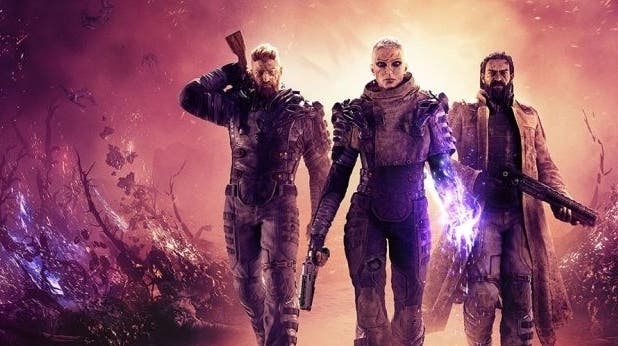 Xbox is teasing Outriders may be coming to its Xbox Game Pass subscription service.
The official social media channels for Xbox Game Pass have never been afraid to drop cheeky hints and teases on their feeds, and the latest seems to imply that Square Enix's upcoming co-op RPG might be available to play for free as part of its subscription game library.
While the tease stops short of definitively confirming the news, it shared a screenshot of a faux email from "Melissa McGamepass" that asks if "anyone else has noticed a mysterious signal appearing in the distance lately".
The fictional McGamepass follows the revelation up with "am I the anomaly in this situation?", which further fuels fan speculation that both statements are referring to People Can Fly's upcoming third-person shooter (thanks, Reddit).
Even if the tease is later confirmed to be true, there's no indication of when the game will be available to Xbox Game Pass subbers, but the fact it's being teased now in the lead up to launch intimates it might be sooner rather than later.
People Can Fly was recently forced to step in again to change the Outriders demo in response to complaints over a previous change designed to tackle heavy farming. The developer issued a server-side update to once again enable the Gauss boss chest to drop legendaries after previously patching out legendary items.
"Having listened to very reasonable community feedback, we have enabled the Gauss boss chest to drop legendaries again as we should indeed be rewarding boss runs," the team tweeted at the time.
As Wes reported yesterday, someone has played the Outriders demo for an eye-watering 254 hours so far.
The demo, which has been played by over two million people, went live on 25th February, which means the player clocked 254 hours in just 15 days - that's an average of just under 17 hours a day.
Check out our Outriders demo impressions to see what we think of the game so far.