Looks like Microsoft is teasing a Pokémon Go-style Minecraft game
Notch sure about this.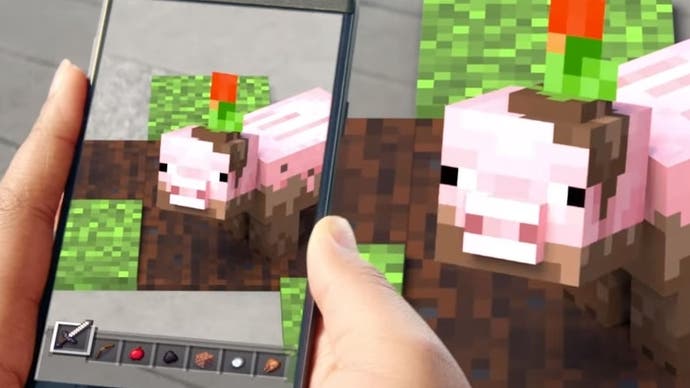 You know how sometimes a new iPhone model will leak because an Apple employee leaves it in the back of a taxi?
Well, that's the excitement Microsoft wants to conjur up in this new Minecraft teaser for what looks like a new Pokémon Go-style game.
Microsoft has dabbled in bringing Minecraft to other platforms before (remember that snazzy looking HoloLens tech demo?) but this one looks a little more familiar - it's a mobile AR game you play on your phone while out on the street.
The video below shows a preened Microsoft employee leaving their mobile on a public bench. A woman picks it up and sees the new Minecraft AR game running, and is promptly excited by the pixelised pigs and Villagers around her.
More, we're promised, will be unveiled at Minecraft's big 10th anniversary event on 17th May.
Speaking of the event, Microsoft has confirmed Minecraft creator Notch will not be included in the celebration - due to his increasingly controversial "comments and opinions".