Looks like Blizzard silently improved Overwatch server tick rate
UPDATE: Confirmed. Apparently now more responsive than CS:GO. Being "explored" on consoles.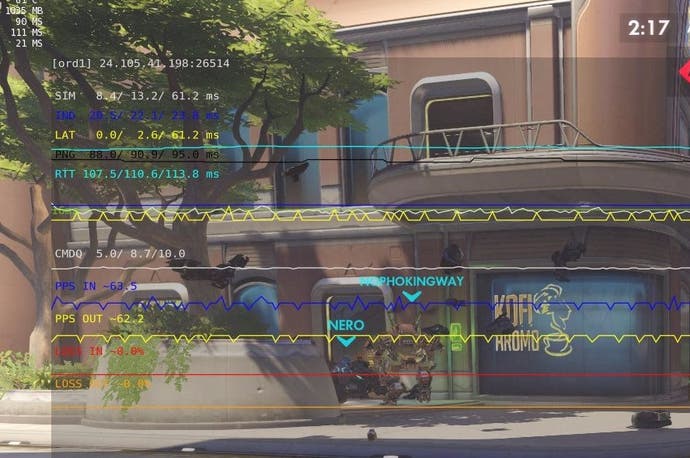 UPDATE 15th AUGUST: The rollout of an increased Overwatch server tick rate has been confirmed by Blizzard for PC. The new tick rate is in effect across all game modes.
Blizzard said it is "already exploring how we can bring it to consoles" but shared no timeframe about when that will happen.
The new Overwatch PC tick rate is 63hz, confirmed, and according to knowledgeable YouTube channel Battle(non)sense, makes Overwatch even more responsive than CS:GO and Battlefield 4, which were the existing high watermarks. "Right now Overwatch has the least online network lag that I've ever measured in a 60hz tick rate multiplayer game," Chris from Battle(non)sense said in his video, embedded below.
Why wasn't this higher tick rate effective from Overwatch launch? Because it puts a higher strain both on game servers and personal internet connections - a constant download rate of around 20kb/s, dependent on in-game activity. For the people whose connections will struggle with that, Blizzard has also introduced something else: adaptive tech that can scale down the tick rate relative to a person's connection.
"Since we know that not all internet connections are equal, we've also added in tech that will automatically and adaptively scale down your update rate if we find your connection can't keep up," wrote Overwatch community manager Lylirra. "Similarly, because high bandwidth servers (as the name suggests) will increase your bandwidth consumption, we're also looking to add an option to self-limit your update rate in a future patch."
This is all put to the test in Battle(non)sense's video, which, if you hadn't already gathered, I recommend watching.
ORIGINAL STORY 12TH AUGUST: One of the most requested alterations to Overwatch appears to have been silently made: the game now has a server tick rate of 60.
Blizzard hasn't announced or confirmed the alteration - and we will update if and when it does (we're asking) - but you can open a network graph during play (by pressing ctrl + shift + n) and see the numbers for yourself (via PCGamesN, Reddit).
The lines you're looking for are 'PPS in' (pulse per second) and 'PPS out'. These are the game's tick rates - updates per second. 'PPS out' is your client sending the server information, and 'PPS in' is the reverse.
Previously 'PPS out' was set at around 60 (to use whole numbers) but 'PPS in' was limited to 20, which caused a few issues from time to time as well as some tick rate concern among the Overwatch community.
But now 'PPS in' appears to stay at 60. I took a screenshot of my network graphs during Quick Play (on PC) just now.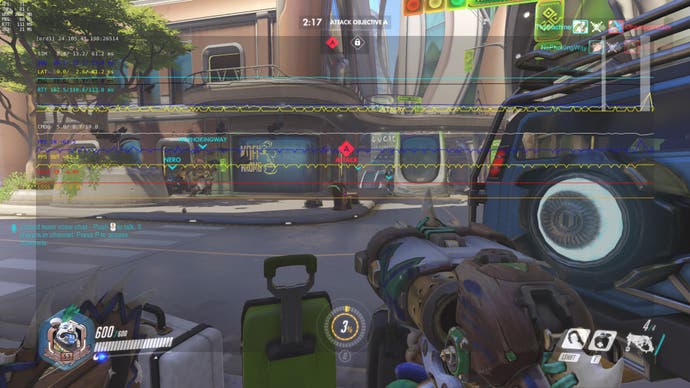 The effect this change will have on your day-to-day Overwatch experience will vary. Broadly it will make for a more responsive experience, although how much you notice that depends on the lag you play with and probably how seriously you play (and how much attention you pay to these things).
More importantly, it brings Overwatch slap bang in line with other shooters like CS: GO, which use a ~60 tick rate as standard in their competitive eSports scene.
Overwatch is currently in the throes of celebrating the Olympic Games in Rio via an in-game Summer Games event. There's a Lucio Ball brawl event, which is a lot like Rocket League, and a bit naff, and there are also limited edition Summer Games loot boxes to collect - with limited edition loot inside. The Summer Games event runs until 22nd August.