Lone Survivor's PS3 and Vita port due this summer
UPDATE: Release date narrowed to July. Adds new locations, sidequests, items and an additional ending.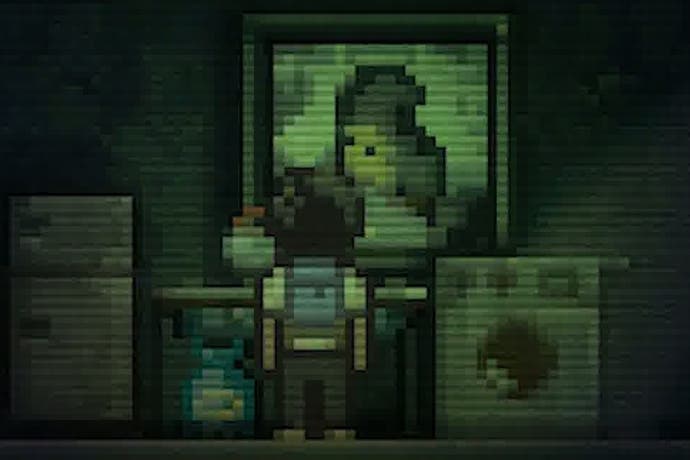 Update: The Lone Survivor PS3 and Vita port's release date has been narrowed down to July, according to a post on the EU PlayStation Blog.
Creator Jasper Byrne also details the new content further on his Superflat Games blog. It will contain "more than twenty new items, new dialogue with all NPC's, two extensive new side quests, two new locations, and a brand new 'Yellow' ending, featuring a new piece of music."
He further noted that most of the new content would only be available in the brand new New Game+ mode.
"This version really will be enhanced in every way, smoother, nicer to control, with a lot of little extras that don't change the game itself, just add to it," Byrne explained.
Original story: Last year Lone Survivor creator Jasper Byrne announced that his cult classic 2D survival horror game was being ported to PS3 and Vita and now we have a rough launch window of summer, developer/publisher Curve has announced.
Previously only available on PC, Mac and Linux, this console port of Lone Survivor will add new locations, sidequests, items and an additional ending. It will also support Cross Save functionality meaning players can toggle their save data between both Sony platforms.
"Lone Survivor's release on PlayStation consoles is a dream come true for me," said Byrne. "I've been a big fan of Sony's hardware all my life. I really hope PS3 and Vita owners enjoy the game and its new content."
EG contributor Lewis Denby called Lone Survivor an "intricate and unique game that takes the best of old-style survival horror and warps it into something all of its own" in his 8/10 review.
Lone Survivor is another in a long line of indie games flocking to Sony platforms. Previously we saw Retro City Rampage sell like gangbusters on the Vita, while Ed McMillen's The Binding of Isaac demake and abstract, narrative-heavy platformer Thomas Was Alone are also making the leap to Vita and PS3.