London Spitfire Wins the first Overwatch League Final
OWL ends with a hoot of a match.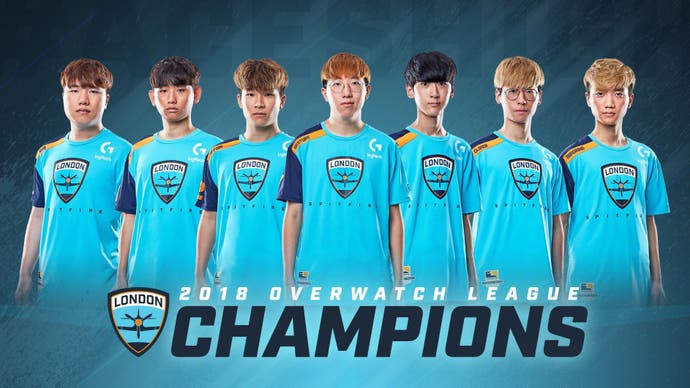 The London Spitfire have won the inaugural Overwatch League championship.
The team secured the win this weekend after defeating The Philadelphia Fusion at the sold-out Barclays Center in New York, USA, dominating the second set with a score of 3-0.
Spoils of claiming the championship top spot include a $1,000,000 (£763,000) prize, plus a custom-made silver sculpture from Blizzard. Spitfire PS player Jun-Young "Profit" Park also received a trophy for securing the finals' MVP award, calling the win "indescribable".
Despite comments to the contrary on ESPN's Twitter feed that insist playing games is "not a sport", the event sold out the 19,000 capacity stadium.
"Generally speaking, in our matches this season, we've almost always had more opposing fans than our fans at the stadium," said Spitfire's Jae-hee "Gesture" Hong (via Kotaku). "I don't think it affects us that much. Knowing we have all the London fans cheering for us is enough."
Overwatch League commissioner Nate Nanzer presented the championship trophy, which was accepted by team owner Jack Etienne, who said "it's been an amazing road, and this one belongs to London."
In April we talked to Nanzer about future plans for the league.