LOL boss' Twitter account hacked, reveals card game
Riot insists Supremacy "one of many prototypes".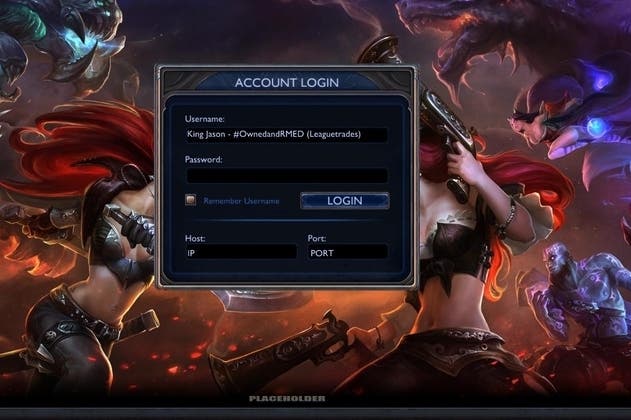 Over the weekend, the president and co-founder of Riot Games - Marc Merrill - appeared to have his Twitter account suffer a hostile takeover at the hands of a hacker. That hacker proceeded to announce and show pictures of a standalone card game called League of Legends: Supremacy - a name trademarked by Riot a year ago.
The game was completed but never released, said the fairly restrained hacker - his tweets caught and documented by Kotaku. The hacker shared pictures of the log-in screen and card templates, then threatened to expose the game much more fully unless Marc Merrill emailed to tell him not to.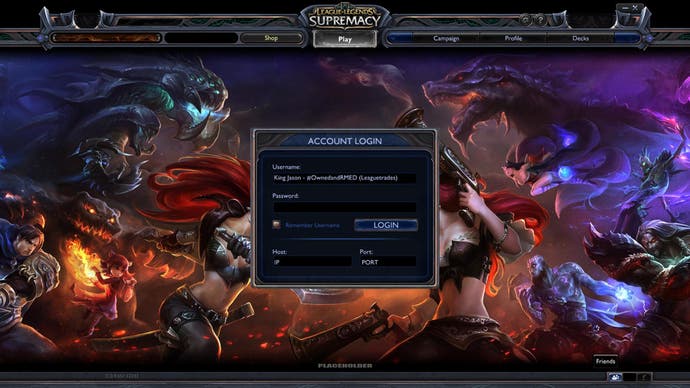 Presumably something like that happened because the hacker never saw the threat through and backed off, relinquishing the Twitter account to Mark Merrill.
"This is the real Marc," wrote the apparently real Merrill. "Account's back in my hands ....
"Yup, someone got onto my Twitter account. Yup, someone shared some old screens from one of the many prototypes we've experimented with," he explained.
"We're always working on a variety of new ideas for League & beyond. Lots of experimentation that may never see the light of day :)."
The hack-reveal was well-timed to coincide with the positive press Blizzard's standalone card game Hearthstone has been receiving. In fact, Supremacy sounded like much the same thing. But will it ever see the light of day?