LittleBigPlanet Karting beta open to Plus members
Let's-a go!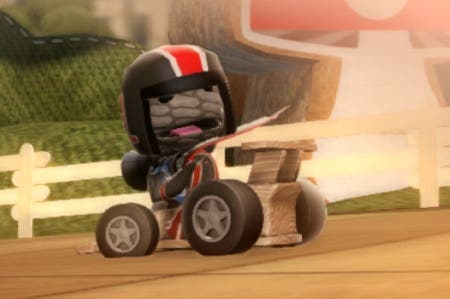 Beta access to LittleBigPlanet Karting will be bestowed upon PlayStation Plus members today, Sony has announced.
Beta registration opens to Plus subscribers from 3pm UK time this afternoon and lasts for 24 hours.
Plus-endowed folk will be able to spot the LittleBigPlanet Karting beta client in the PlayStation Store. Simply download it to start playing.
"The goal of the beta is to get feedback on the overall experience from Sackfolk who understand it like few others - you! - so do let us know how you get on," European product manager Rebecca Maschke wrote on the EU PlayStation blog.
The beta first opened a week ago, although the trial has remained largely closed until now.
LittleBigPlanet Karting launches for PlayStation 3 later this year, developed by the safe hands of ModNation Racers outfit United Front Games.
Like ModNation, LittleBigPlanet Karting's focus lies in online racing and user-generated levels, created with a powerful set of customisation tools.