Little chunky Sonic is in Fall Guys
Gotta go last.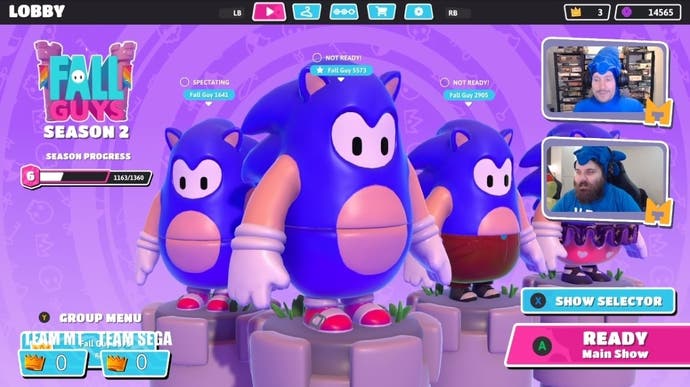 Developer Mediatonic took to Twitch to reveal "little chunky Sonics" in its wildly popular party game. It costs five crowns for the top and five crowns for the bottom, and is out 14th October.
Fall Guys Sonic doesn't quite look like Sonic usually does, but he does have those iconic red shoes and white gloves. He's kind of terrifying.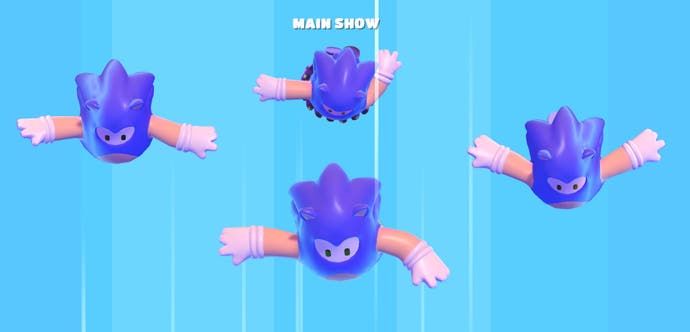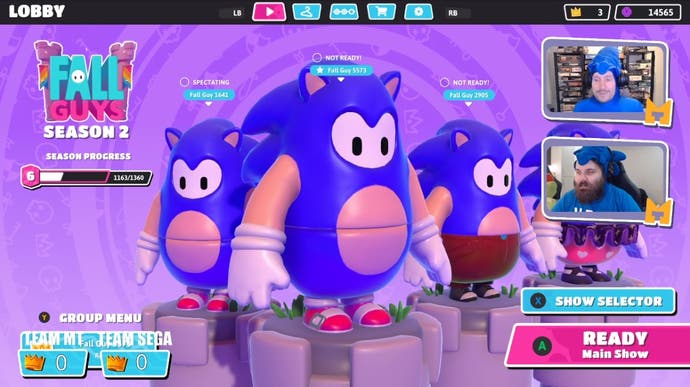 Fall Guys' explosive success has sparked a number of eye-catching crossovers, from Portal to Hotline Miami. Obviously Mediatonic will have to do Mario next.