Life is Strange: Before the Storm's bonus Farewell episode is dated for March
Boxed editions and vinyl soundtrack on the way.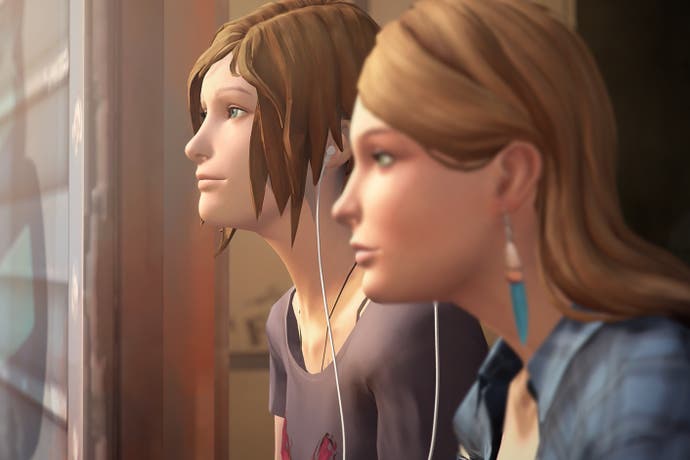 Square Enix has announced that Life is Strange: Before the Storm's special bonus episode, titled Farewell, will release on PC, Xbox One, and PS4, on March 6th.
Farewell is an entirely standalone episode (only available to owners of the digital Deluxe Edition of Before the Storm) and marks the return of first series protagonist Max Caulfield. It's the only time that Max is the lead playable character in prequel Before the Storm, with previous episodes having centred around her Season One best friend Chloe Price.
Equally notable is the fact that Farewell sees actor Ashly Burch resume the role of Chloe Price for the first time since the original series. Rhianna DeVries voiced the character in Before the Storm's three main episodes, as Burch was unable to participate due to the now-resolved SAG-AFTRA strike. Hannah Telle, who played Max in the original series, also returns.
When Farewell releases on March 6th, it will be accompanied by two limited edition boxed versions of Before the Storm for PC, PS4, and Xbox One. The first, known simply as Limited Edition, includes a physical art book, plus the licensed soundtrack on CD. The Vinyl Edition, meanwhile, unsurprisingly features the soundtrack in vinyl format.
Alongside all three main episodes of Before the Storm, the boxed releases include the bonus Farewell episode, Mixtape Mode, and Outfit Pack found in the digital Deluxe version, plus Episode 1 of the original Life of Strange.
Interested parties might like to know that the Limited Edition will cost £34.99 / $39.99 USD, while the Vinyl Edition is priced at £59.99 / $69.99 USD. Anyone that pre-orders the Vinyl Edition from Square's store will receive exclusive Chloe and Rachel figures.
"Despite fears that it would sour the memories of our first trip to Arcadia Bay," said Eurogamer's Aoife Wilson in her Recommended review of the game, "Before the Storm changes how we see not only Chloe and Rachel, but the rest of the world that Dontnod created. It's story is more mundane than the original - and by that I mean more relatable, more meaningful, more painful and more beautiful."