Letter from the meta: This week's top Hearthstone decks
And more from Metabomb.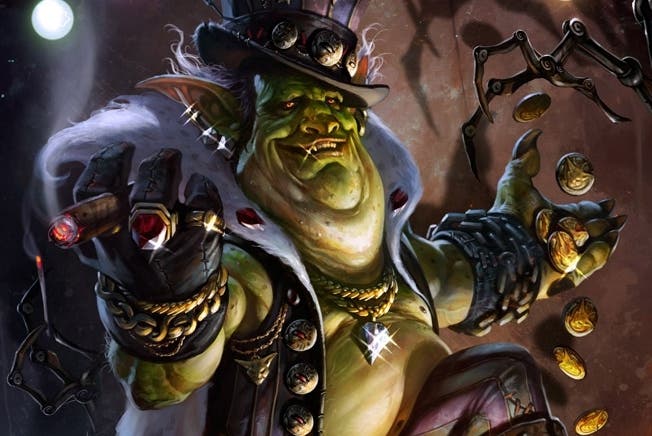 A note from the editor: Metabomb is Gamer Network's specialist competitive gaming site with a particular emphasis on Hearthstone. Each week we're inviting them to bring you a round-up of all the biggest news and events they've been covering.
Hello! It's been a while hasn't it?
After a couple of stints working on Eurogamer as Eve Online war correspondent, then guides editor, I left the site in May last year to work full-time on a little side-project of mine called Metabomb. Since then we've expanded into other titles, hired a lovely chap called Ed, and brought all of our separate game sites together under one redesigned roof.
Each week I'll be bringing you a round-up of all the most important news, guides and updates about our flagship games. I hope you find it interesting, and if you have any feedback about the site I'd love to hear it. Find me on Twitter, or send a mail through to our contact address - I read and respond to every email that comes through there.
Without further ado though, here's what's been going on in Hearthstone over the last seven days.
---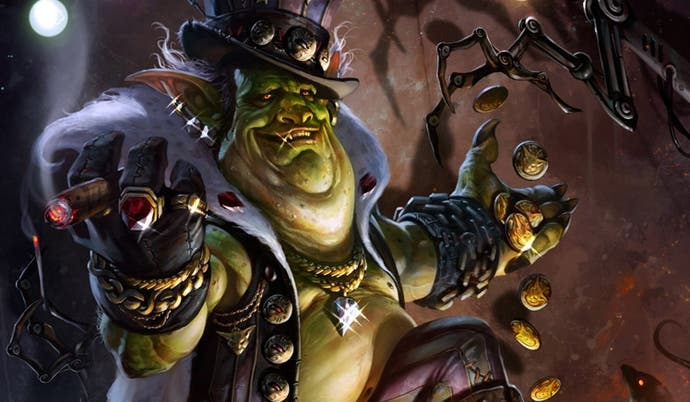 Hearthstone
Has Hearthstone's Arena been neglected so much in the Frozen Throne expansion that it's effectively broken in the current meta? Popular streamer Kripparian argues that Blizzard's focus on constructed play sees the mode unavoidably suffer, and while fixes after the fact are always welcome, more should be done to proactively prepare the mode for each new card set.
If Arena's not your thing and you're sick of the more predictable Ranked ladder, you might have found yourself looking to Casual for a slightly less serious fix, and where more experimental decks might be found. The thing is, Blizzard doesn't quite see things the same way, as a recent interview with game director Ben Brode revealed.
At the other end of the competitive Hearthstone spectrum, Blizzard released a brief but insightful interview with Hearthstone's esports lead Che Chou. Have a read through that if you're interested in learning more about where competitive Hearthstone's headed over the next 12 months, and why tournaments are structured in the way they are.
Every now and then Blizzard adds new hero portraits to the game. These purely cosmetic additions allow players to customise their Hearthstone experience a little, but the upcoming Warlock portrait has caused quite a backlash in the community. Not only is it tied to participation in a Fireside Gathering, it's also region-locked as well. We'll see if Blizzard softens on this as the promotion approaches.
Finally, if you're thinking of going for the complete Hearthstone card collection, you better have deep pockets. One player has calculated it's cost them somewhere in the region of $1900 - plus daily play - in order to unlock every last card. Best not to think too much about what we've spent on the game really...
For everything else we've covered on the site this week, head over to Metabomb's Hearthstone channel where you'll find a mix of deck guides, news, gameplay highlights and what-have-you.
---
Top Hearthstone decks - 15th October 2017
Here's a snapshot of what are widely considered to be the best decks to play on the Standard ladder this week. Each one of these articles contains a bang up to date deck list and a guide to playing it, so dive in and see what takes your fancy.
(We're just starting to get our Wild coverage back on track for those of you that are into that side of the game - keep an eye on the site for more developments on that front soon.)
---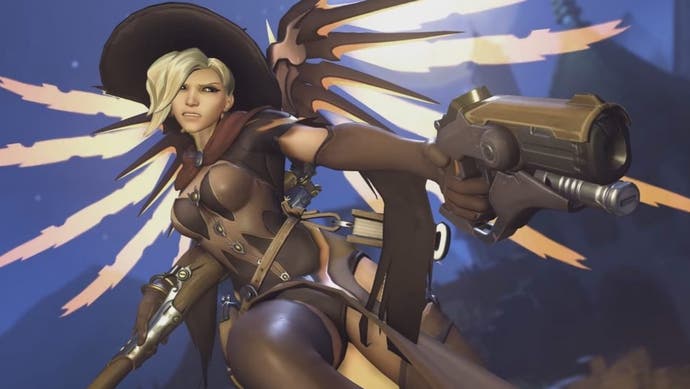 Overwatch
Although things are somewhat quieter for Overwatch in 2017, it's been a busy week for the game as a new seasonal event kicks off!
The big news this week is the return of the much-loved Halloween Terror event which began on Tuesday evening and runs until November 1st. Junkenstein's Revenge returns to Overwatch, along with a new Legendary difficulty setting which you're going to find pretty hair-raising to be honest. There's also a new Endless Mode to get stuck into as well, while there are of course plenty of new skins to unlock too. Time to get grinding on those topically unpopular loot boxes.
If you're a fan of Overwatch's Mystery Heroes mode - where players are assigned a random hero at the start of each match - then you may have noticed your experience gains being a little lower than usual. All working as intended apparently, and you'll now receive 10% less experience while playing in this mode. Full details available via that link.
Finally, Mercy is - once again - being reworked on the current PTR. How much of this will make it into the live game is yet to be seen, but she's now got a new "slingshot" mechanic to play around with, as well as an enhanced Resurrect while her Valkyrie Ultimate ability is active. How this is going to solve the problem of her currently being a must-pick is anyone's guess...
---