Lego: The Hobbit gets UK release date
I'm Baggins me a copy.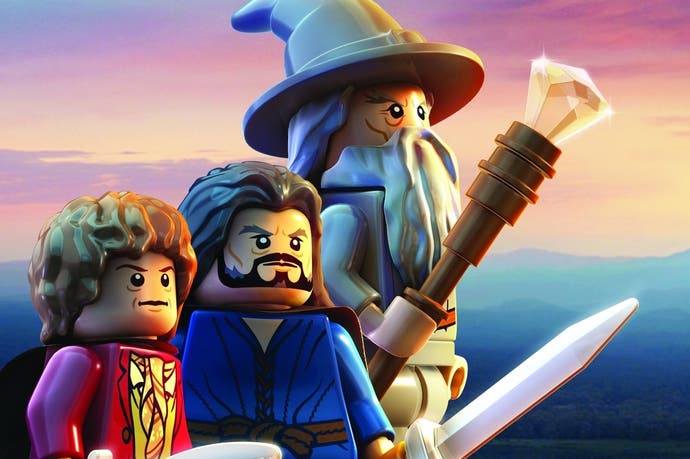 Lego fans will be able to return to Middle Earth on 11th April, Warner Bros. has confirmed to Eurogamer.
The upcoming Lego: The Hobbit game will launch for 3DS, Mac, PC, PlayStation 3, PlayStation 4, PS Vita, Wii U, Xbox 360 and Xbox One, and cover the first two films in Peter Jackson's Hobbit trilogy.
Word of its release date first appeared online yesterday along with new details of its gameplay mechanics (thanks, Digital Spy).
Each of the film's large company of dwarves will be individually playable, but their control can be combined in key moments to deal out more powerful attacks.
There's also a new loot system where resources such as wood, metals and precious stones can be crafted into new items. An updated version of the Lego Movie Videogame's fast-paced Instruction Build mini-games will also be included.
Lego developer Traveller's Tales is currently ruling the roost in the UK game charts - it holds the top spot (for the Lego Movie Videogame) and eight other places in the top 40.
Intriguingly, there's still no word on what Warner Bros. has in store for the Hobbit film trilogy's final chapter. A whole new game, perhaps, or DLC?