You can already save 10% off the Lego Super Mario sets
Bargain bricks.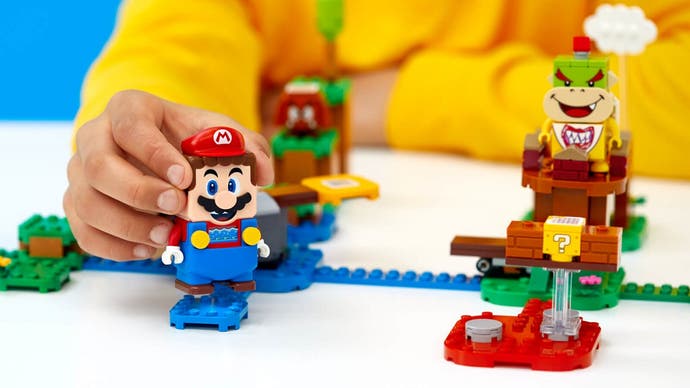 The somewhat bizarre yet unique Mario Lego launched just a few days ago - and Oli has found them to be a fun and fascinating hybrid after mucking about with them for a bit. If his appraisal has intrigued you enough to pick it up, here's a chance to save 10% off a number of the Lego Super Mario sets.
It's all thanks to the summer sale over at Hamleys, where you can enter the code 'SUMMER10' in the promotional code section of the basket to get 10 per cent off your order.
If you're looking for a place to begin, then the Lego Super Mario Starter Course for £45 is where you'll want to go. It's usually priced at £50.
This set comes with the Lego Mario figure, plus enough bits and bobs to get you building your first course - including start pipe, goal pole and a goomba. The app will guide you through the process, though you can, of course, go off-piste and build whatever wild level you want. Such is the beauty of Lego - at least when someone isn't taking it apart to horrifying results.
The 'SUMMER10' code can also be used on a number of the Mario Lego expansion sets at Hamleys. These additional collections of bricks can add all sorts of new obstacles and contraptions to your course designs. The scale of these varies, from the gargantuan Bowser Boss Battle to the smaller Piranha Plant Power Slide.
Worth a look if a weekend of play has left you or a fan in your life looking for more. Combine some of these together and you could create some truly impressive courses that even a Mario Maker vet might be impressed by!
This list doesn't include the Thwomp Drop or King Boo and the Haunted Yard Expansion Sets, which don't seem to be available at Hamleys. However, the offer does extend to the Power-Up Packs that give the Lego Mario figure other outfits with new features and abilities. And it also works on the blind bag Character Packs, though they are actually cheaper elsewhere at just £3.49.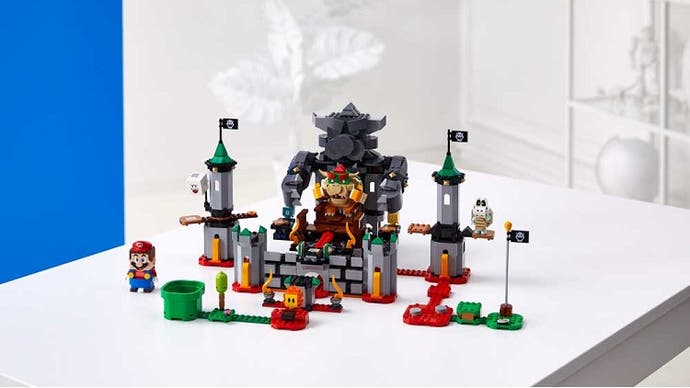 The newly-released Lego NES isn't available at Hamleys, either. It is on sale at both the Lego Store and Official Nintendo UK Store for a whopping £209.99. A shame as it would have been nice to be able to take advantage of this discount on it!
You can always pop over to our Mario Lego sets page over on Jelly Deals to find the best prices for them and any new sets that arrive in the future.