Lego Star Wars: The Skywalker Saga will adapt all nine films
Bricking it.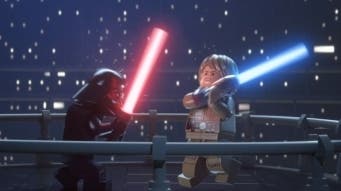 The next Lego Star Wars game is titled The Skywalker Saga, and it'll adapt all nine main episodes in the Star Wars series. It's due out in 2020.
This is, of course, despite the vast majority of these films being adapted into Lego games before, but today's first teaser - debuted here in LA during Microsoft's Xbox E3 2019 press conference - stated this adaption would be all-new.
The teaser also suggested, although did not outright confirm, the game would feature more of the classic Lego game humour where characters did not actually speak using lines from the films - something which has been the case in more recent Lego entries.
We'll have more on Lego Star Wars: The Skywalker Saga from E3 this week.