Lego Star Wars: The Force Awakens reveal leaked, due in June
UPDATE: Blu-Rey quality trailer revealed.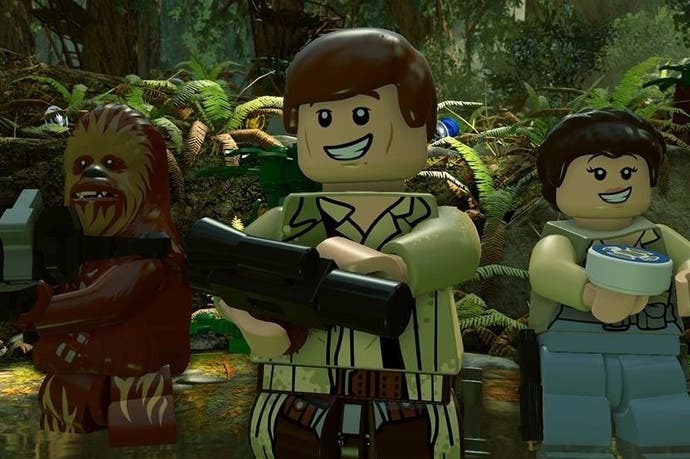 UPDATE 2.05pm: Surprise! Or not. Warner Bros. has now officially announced Lego Star Wars: The Force Awakens with a snazzy new trailer.
3DS, PC, PlayStation 3, PS4, Wii U, Xbox 360 and Xbox One versions are in the works to launch in June.
Watch the new footage below:
ORIGINAL STORY 9.20am: Lego Star Wars: The Force Awakens is a thing and it will be out on 28th June.
The news comes not from Lego developer TT Games or publisher Warner Bros. Interactive. Instead, the naughty official Xbox site has the game listed and detailed, presumably a little earlier than it is supposed to.
Here's one interesting thing: the game's description mentions "exclusive playable content that bridges the story gap between Star Wars Episode 6: Return of the Jedi and Star Wars: The Force Awakens".
This could be taken from the various Journey to The Force Awakens books which are releasing now and reveal canon details about characters from in-between the two eras of films. Or it could be something Lego has cooked up especially.
One of the screenshots shows Han, Chewie and... is that Leia in a scene I don't recognise from TFA? Although this may just be my own memory being hazy (I've only seen it once, and even then at a midnight showing with Chris Bratt, so obviously I was a little distracted).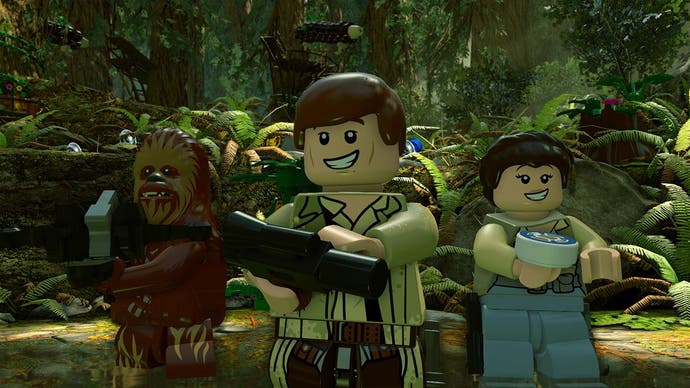 Also new are the addition of Multi-Builds and Blaster Battles - the former allows you to build new paths with bricks then deconstruct and rebuild with them to open new areas. Blaster Battles, meanwhile, adds cover-based shooting moments to Lego's regular gameplay repartee.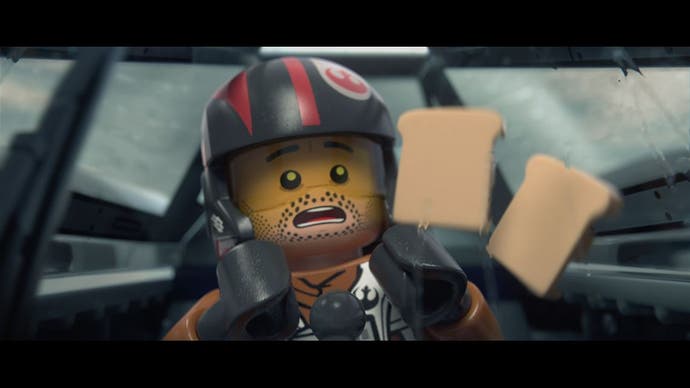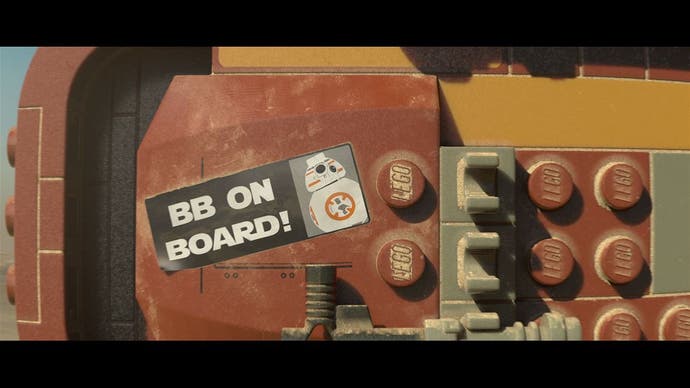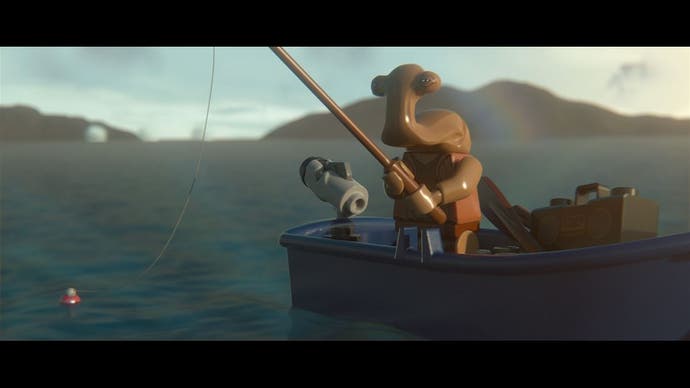 It's great to see Lego revisiting its roots with a new Star Wars tale - and with its rather British brand of humour too. There's a few examples of it in the trailer below: