Lego Dimensions players discover two secret areas devoted to cartoon classics
Bamm-bamm!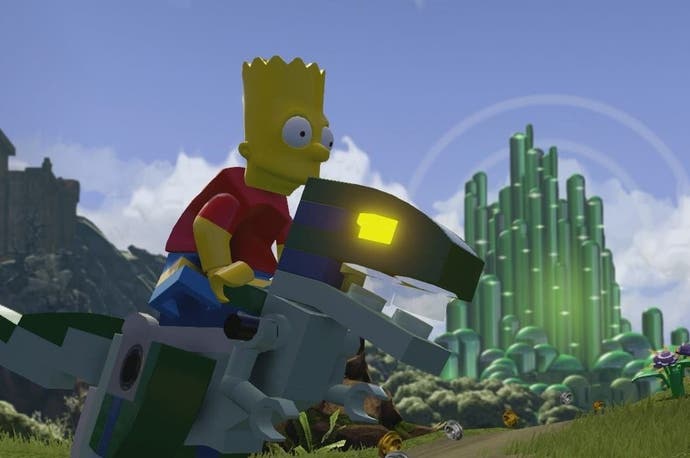 Lego Dimensions players have uncovered two new hidden areas of the game, themed around classic cartoons The Flintstones and The Jetsons.
These locations have likely lain in the game's files since launch, but have only recently become accessible with the launch of Dimension's Doctor Who expansion.
The Time Lord-themed add-on has allowed players to enter the TARDIS and use the space-faring blue blox to access new areas.
Lego Dimensions' Flintstones area can be found via a TARDIS launch pad in the base game's Simpsons level.
Meanwhile, the game's Jetsons section can be accessed via The Simpsons' bonus level unlocked if you own one of the cartoon's characters as a minifigure.
Fellow Hanna-Barbera cartoon Scooby-Doo is already fully featured in Lego Dimensions.
Take a peek at both of the new areas below: