Layoffs hit NASCAR, Auto Club Revolution developer Eutechnyx
Some staff loaned to Ubisoft Reflections to work on The Division.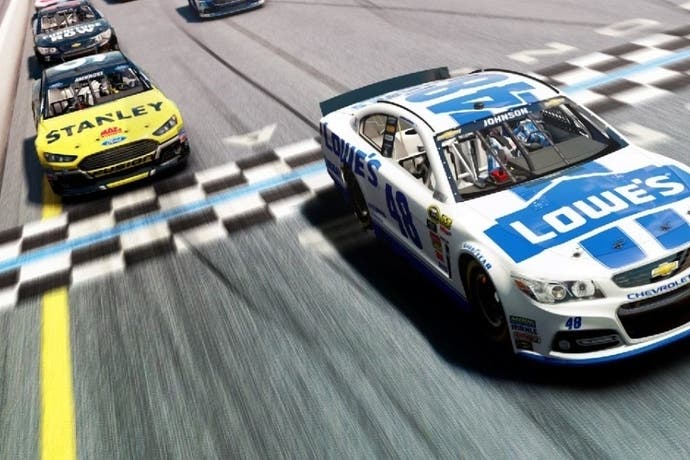 Gateshead developer Eutechnyx, creator of the NASCAR series of video games and free-to-play online PC racing game Auto Club Revolution, has suffered another round of layoffs.
Last week 12 people were let go, CEO Darren Jobling confirmed to Eurogamer in a statement, as part of a restructure.
"Back in 2010 we secured a £6m investment which has enabled us to take control of our own destiny," he said.
"We're now developing more new IP and entering new and emerging markets. All of this requires a restructure of how we focus our efforts internally, and sadly, last week, 12 people left us as part of that restructure. We continue to employ 130 people and recruit for these new areas that we are working in.
"This week we're launching three titles and over the next week or so we'll be announcing a major initiative involving China.
"The changes that we are making to our business are adjustments we think the majority of developers are going to have to make over the coming years to reflect the changes in markets and playing patterns. As a result, Eutechnyx is in a stronger position to focus on growth within the new and emerging markets that we have identified."
Eurogamer understands a handful of staff have been loaned to Ubisoft Reflections, also based in Newcastle, to help with the creation of The Division. Last week's round of redundancies followed the June 2013 closure of Eutechnyx's London studio, which housed five employees. Three of those were kept on at the Gateshead headquarters.
In June some staff were loaned to Ubisoft Reflections but discovered they had no position to return to at Eutechnyx. Ubisoft subsequently hired some of those who were on loan.
A well-placed source at the studio suggested Eutechnyx's free-to-play racing game Auto Club Revolution isn't doing as well as the company had hoped, and there is uncertainty internally over the future of the NASCAR franchise and whether a PlayStation 4 and Xbox One version will be picked up. NASCAR '14 launched this week for PC, PlayStation 3 and Xbox 360 and was published by Deep Silver.
Eutechnyx is also working on a Warhammer 40K "strategic tower defence game" called Storm of Vengeance. Eurogamer understands this game remains in development.