Super Mario Odyssey down to a £39
Plus a Nintendo Switch for under £270.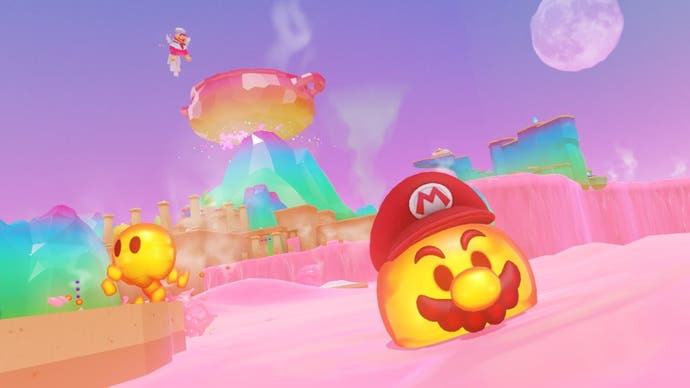 Like most Nintendo titles, Super Mario Odyssey has not seen many price drops since release its 2017 release, and is still selling for up to £60 at some retailers. Luckily, AO is hawking physical copies of the popular game for £39 - £11 cheaper than at Amazon, and a price point not matched anywhere else as of yet.
Our beloved portly plumber has been some madcap places since his early '80s inception, and the surreal locations of his latest adventure Super Mario Odyssey are no exception.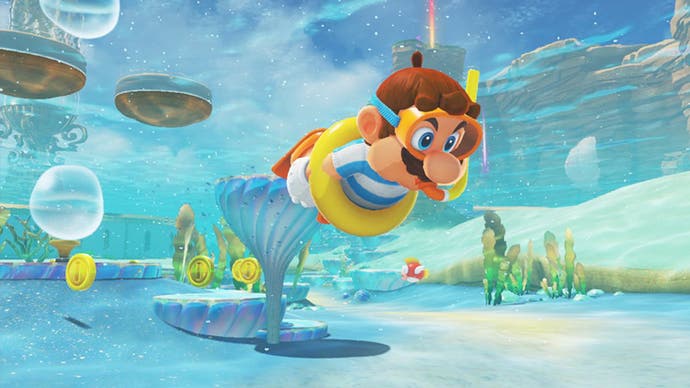 In addition to Mario's classic moves, the latest instalment of the iconic series features erstwhile companion and brand new weapon 'Cappy': a spirit that resides in Mario's hat. Not only can 'Cappy' be flung against enemies or used as a platform, it can also possess enemies - giving Mario the ability to turn into a Tyrannosaurus Rex who sports a dashing moustache, among other transformations.
Meanwhile, retailer Argos has moved its Nintendo Switch with Fortnite bundle down to the clearance aisle, where you can pick up a neon console plus game for a not-too-shabby £269.99. The next cheapest deal, and arguably better in terms of value, is a Nintendo Switch packed with Mario Kart 8 Deluxe download for £289 over at AO. Lastly, this limited edition Nintendo Switch decorated with the lurid visage of Pikachu and bundled with, unsurprisingly, Pokémon: Let's Go! Pikachu has also been relegated to clearance, where it costs a reduced £329.99 at Argos.
Whether you're buying a reduced Switch or grabbing the latest Mario, take a gander at our guide to Micro SD cards on our sister site Jelly Deals for a run-down of the best Nintendo Switch storage solutions. Happy deal hunting and may all your vivid discount based dreams come true!