Kojima silences Metal Gear Solid 5 Comic-Con rumours
Images that named "Project Ogre" as MGS5 are "completely fake".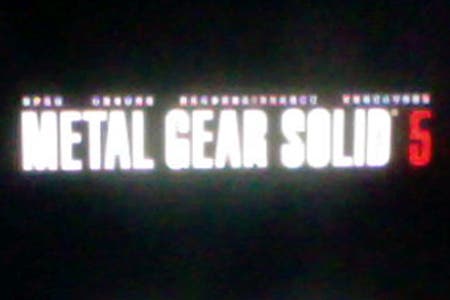 Metal Gear Solid creator Hideo Kojima has branded images of Metal Gear Solid 5 "completely fake".
The pictures surfaced online yesterday, reportedly having been taken during a behind-closed-doors presentation at San Diego Comic-Con.
"I was wondering what was up, so I checked the net and was able to see the cause," Kojima wrote on his Twitter account (via Andriasang). "However, that title logo is completely fake. I apologise to those who were looking forward to it."
Senior producer at Kojima Productions Ken-Ichiro Imaizumi added: "I've been asked about the screenshots of MGS5 on the game sites. These're ALL FAKE. We'll update when we're ready to announce."
Fuelling speculation that the images were legitimate was a Tweet from Epic Games design director Cliff Bleszinski, who was shown something secret behind closed doors by Kojima.
"Just got pulled into a back room at Comic Con by @HIDEO_KOJIMA_EN and showed some crazy new secret stuff. Wow," Bleszinski wrote.
Konami UK declined to comment on the matter when quizzed by Eurogamer, however it did Tweet "Fake or real, we love a bit of speculation! #ogre #mgs5" and linked to a Reddit thread where the images first appeared.
The pictures suggested that Metal Gear Sold creator Hideo Kojima's "Project Ogre" was indeed Metal Gear Solid 5. The initials of OGRE are also visible, as "Open Ground Reconnaissance Endeavour".