Kojima scraps Zone of the Enders sequel project
Apologises to fans for ZOE HD Collection problems.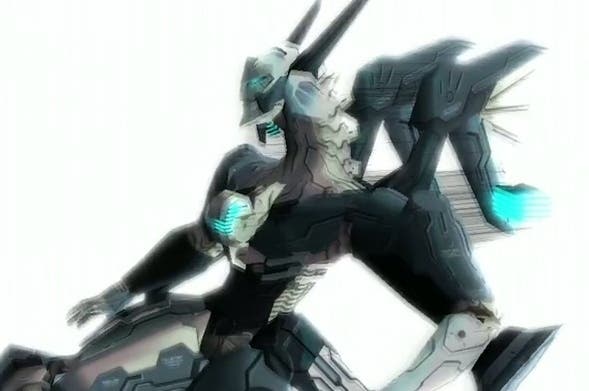 Metal Gear creator Hideo Kojima has abandoned his Zone of the Enders sequel project and dismantled its entire development team, leaving the future of the series in doubt.
Kojima announced the project's cancellation last night during his radio show (thanks, Siliconera), and explained that he had been left disappointed by the recent Zone of the Enders HD Collection.
The compilation shifted the fast-paced action series from 30 frames per second to 60 and simply wasn't smooth enough, Kojima continued, apologising to fans for the change.
The Zone of the Enders team has since been overhauling the games to boost performance issues, the results of which will be seen in an upcoming PlayStation 3 patch (there are no plans for an Xbox 360 fix at present).
Kojima will now re-evaluate the series' future, he said. He concluded by asking fans again if they still wanted a Zone of the Enders sequel.
The project was first announced in May last year, when Kojima revealed concept art and hinted at its setting.
The untitled game was to have been a fully-fledged sequel to PlayStation 2 title Zone of the Enders: The 2nd Runner and take place within an ancient civilisation.