Kingdom Hearts HD 1.5 Remix gets UK release date
Coming 13th September in both regular and special edition flavours.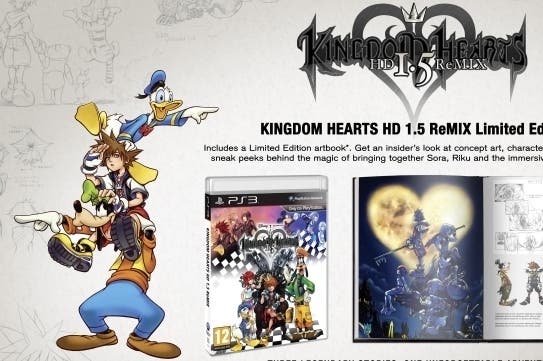 The funkily-named Kingdom Hearts HD 1.5 Remix will be available in the UK from 13th September, developer Square Enix has confirmed.
The PlayStation 3 release includes the souped-up Kingdom Hearts Final Mix and Kingdom Hearts Re:Chain of Memories, neither of which have been released in Europe.
The re-releases add in extra enemies, levels, bosses, cut-scenes and other features. Remix also includes the HD cinematic story videos of Kingdom Hearts interquel 358/2 Days, as well as PlayStation 3 Trophies.
A special edition of the game will be available with an artbook, too.